Valve has announced that the much vaunted Steam Controller will drop the touch-screen element was central to the design. The major redesign will allow for a more comfortable tactile button layout and a cheaper retail price. To replace the touchpad Valve said there will be a 'ghost mode' where users can control a cursor by hovering their finger over the controller. Also at the Steam Dev Days conference on Wednesday Valve announced that Steam now has 75 million active users, up from 65 million reported in October 2013.

Old and new
According to a report on gaming website IGN the Steam Controller has been designed to help "with backwards compatibility issues". In addition the graphical touchscreen was thought to be a distraction with gamers looking down at it during gameplay. You can see an image of the new Steam Controller design compared with the old layout above.
The touchscreen feature caused quite a stir when the Steam Controller was announced and the company boasted that it allowed "an infinite number of discrete actions to be made available to the player, without requiring an infinite number of physical buttons." CNet reports that while the touchscreen removal allows more buttons and a more ergonomic layout that a 'ghost mode' will allow similar dextrous finger waving interaction – but in the air above the controller. The innovative dual-trackpads remain in place. It is thought that the removal of the touch-screen will also make the Steam Controller more affordable and competitive with other PC controllers.
Steam Controller details
Twin trackpads
DPAD and ABXY buttons
AA battery compartment
Gyroscopes built-in but not yet implemented in the firmware
Steam Controller API supports up to 16 simultaneous controllers
Also those interested in this controller should know that it is still being developed and will be possibly subject to more changes before it is available in retail. Valve announced that third party manufacturers can design and market their own controllers if they wish.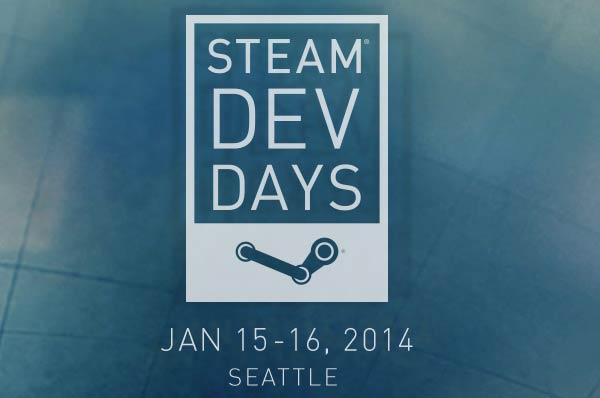 Other news from the Steam Dev Days includes the fact that Steam now has 75 million active users. The online games service has gained a very impressive 10 million extra users in the last three months.
Additionally Gabe Newell said that Valve is working to make the 'Greenlight' community-voted indie game approval system go away. The reason was "Not because it's not useful, but because we're evolving," he said.