A new gaming project on Kickstarter has blazed past its initial $900,000 goal in just three days. The game is called 'Mighty No.9' and is being programmed for the PC platform by an "all star team" including original Mega Man developers like Keiji Inafune.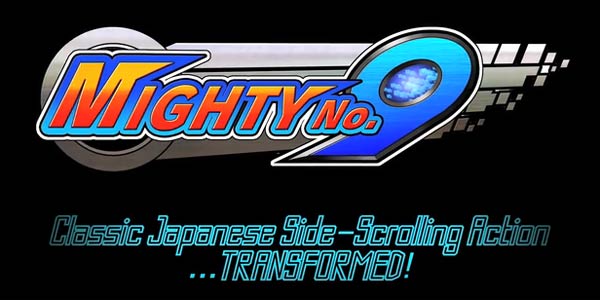 The Kickstarter project for Mighty No.9 began on Saturday, with a goal of US$900,000. At the time of writing that goal has been surpassed with $940k raised and if the momentum can keep up for the remaining 29 days I'm sure that the stretch goals are all easily achievable.
Inafune was inspired to start making a new Mega Man style game by fans who wanted a new game on a modern gaming platform but who "hunger for elements of the classic action games of my past". So Mighty No.9 was born to provide you with "classic Japanese side-scrolling action, evolved and transformed". While Mighty No.9 cannot be described as an official Mega Man game, Inafune says the spirit from which that game was born is in the all new game which will "carry on the legacy of the past". Images in this article are concept art and not gameplay pictures.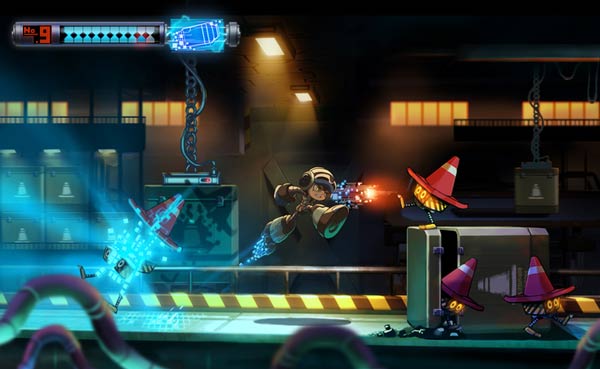 The Mighty No.9 game addresses the roots of traditional side scrolling Mega Man action while introducing "revolutionary" new ideas which weren't possible before on the old console hardware. As the robot 'Beck' fights through a series of enemies and bosses he gains access to their powers which help him progress further.
The Mighty No.9 game is due to be released on PC in the Spring of 2015 via Steam and some DRM free channels. You can back the game with a wide range of pledges from $5 to $10,000. To get a game you can pledge $20 for a digital copy. Other, larger pledges can get your voice in the game, your face in the game and other such goodies. The $10,000 pledge will get you "Dinner and drinks with the man, the myth, the legend, Keiji Inafune", one person has already taken a seat at the table, now there's just 8 left (flights to Tokyo and accommodation are not included).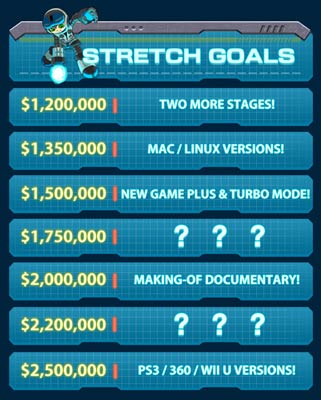 Notable stretch goals include Mac and Linux versions at $1.35 million and PS3, Xbox 360 and Wii U versions if the team raise $2.5 million.