We first saw the link between Valve and Xi3 emerge at the CES 2013 in Las Vegas earlier this year. The pair showed the Xi3 "piston" mini-PC running Steam's big picture mode and announced their partnership in an official press release. The small but beautifully formed Linux powered Xi3 "piston" computer was speculated to be Valve's intended spearhead into the living room.
Last month we noted that Steam for Linux came out of beta and was officially launched with a big celebration games sale. The games sale revealed that a decent number of titles would be available to a Steam Box buyer but there was definitely room for improvement. The platform needs some more developer and publisher backing.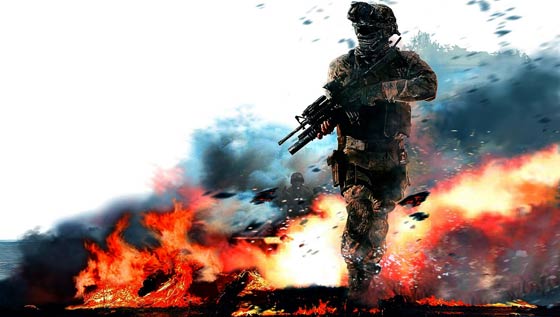 Infinity Ward
It would be a boost to the prospects of Steam Box success if developers like Infinity Ward, creators of the Call of Duty series, were to back the platform. Infinity Ward has just published pictures hinting heavily that it will be developing or porting some of its games titles to Steam for Linux.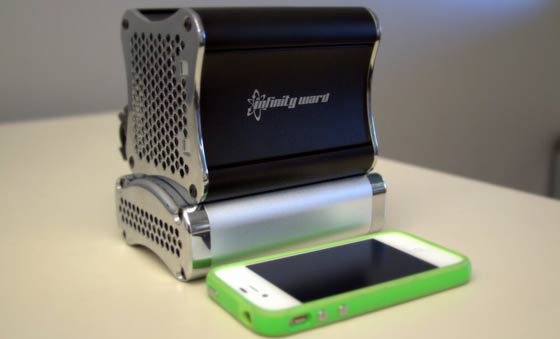 Via its Twitter feed Infinity Ward published a photo of a "piston" bearing its company logo. The Twitter picture was accompanied by a teasing "What's this?" On its Facebook timeline the game developer posted another picture of an Infinity Ward branded "piston", this time with the comment "Game development".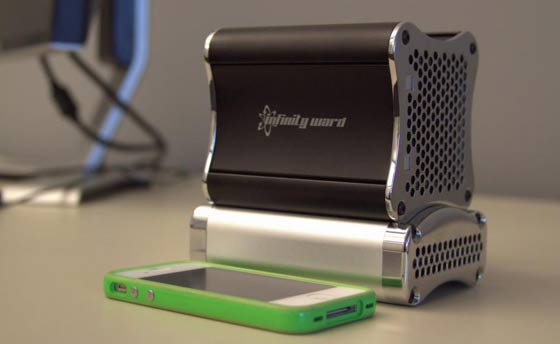 Positioned next to the "piston" in both photographs is an iPhone 4(S) to give viewers a good idea of the diminutive size of the Steam Box hardware. Even not very eagle-eyed readers will have noticed another little box in the picture upon which the "piston" is comfortably sitting. The Geek.com writer informs us that this is an accessory made by Xi3 called the "APPITUR3 and is described as a "search appliance" that offers additional storage of up to 1TB".
With no other information forthcoming readers can come to their own conclusions about the partnership between Valve and Infinity Ward but there's definitely something brewing here.
Will Valve be able to create an irresistible combination of hardware price and availability, software prices and availability, plus public awareness with which make an impact on the next generation of consoles in our living rooms? The "piston" should ship later this month according to the Xi3 CMO.
VenutreBeat's CES interview with David Politis, chief marketing officer (CMO) at Xi3.