To celebrate the release of Issue 12: Midnight Hour, the latest expansion for the massively multiplayer online game, City Of Heroes/City Of Villains, we have a super-sized bagful of goodies to giveaway!

1st Prize
City Of Heroes/City Of Villains Good Vs Evil Combined Edition
Exclusive poster
Long sleeved City of Heroes Black t-shirt
Lord recluse statue
Art book

Two runners-up prizes
City Of Heroes/City Of Villains Good Vs Evil Combined Edition
Exclusive poster
City of Heroes blue t-shirt
Miss Liberty standee


City Of Heroes:
City of Heroes is a true departure from the MMORPG market, which is primarily filled with medieval fantasy-based titles. The game enables players to realize their comic book dreams. Heroes protect the fine citizens of Paragon City in a colorful 3-D world where the victims of crimes not only thank players for their help, but they even compliment players on their costumes! The innovative character creation system in City of Heroes ensures that everyone can be the hero they've always dreamed of. Since the game provides literally billions of costume and power combinations, it is almost impossible to create a hero that isn't unique. The system is simple for users, but provides many layers of customization. First, players choose from a set of five Origins: Mutant, Science, Technology, Natural, and Magic. Once players know how their super-powered hero got his or her powers, they decide upon an Archetype: Blaster, Controller, Defender, Tanker, and Scrapper.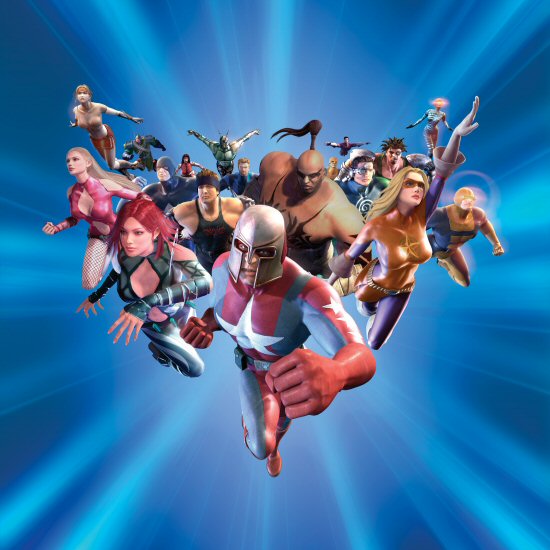 City Of Villains:
Every great hero has a nemesis, an equally powerful and evil villain... Presenting City of Villains, the first expansion of the comic book-inspired massively multiplayer game, City of Heroes! Players design their villain using a similar innovative character creation system as in City of Heroes, with billions of different size, color and styling options. Players then work their way up the ladder of a villain organization in order to gain super powers. Once endowed with super abilities, players enter Paragon City and begin their own reign of terror. But here they'll face the constant threat of Paragon City's heroes and authorities. In time, player villains can create their own organization and erect a secret base. They'll always need to be on guard against the continual vigilance of player heroes.

If you're not lucky enough to win one of our free copies then City Of Heroes/City Of Villainss: Good vs Evil Combined Edition is now available to purchase at Play.com

To be in with a chance of picking up these prizes, simply send your name and address with the header "Heroes" by clicking on the following link

Winners will be notified via email. The winner will be drawn from all correct entries received by the closing date of Friday 30th May,2008, midnight GMT.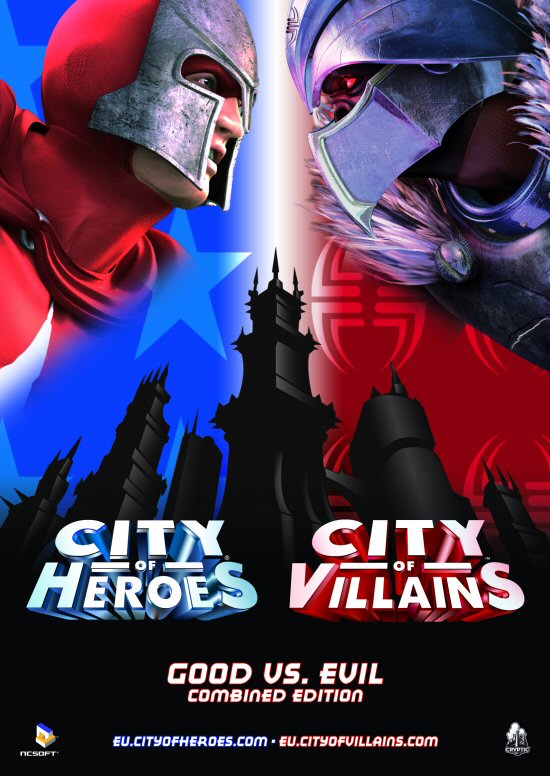 The usual HEXUS competition rules apply as stated below.


Rules and Regulations
The competition winners will be picked at random from all eligible entries that arrive by midnight of the closing date 30th May 2008

• No responsibility will be taken for lost or damaged entries. Proof of sending by email is not proof of entry
• In event of any dispute the judges decision is final and no correspondence will be entered into
• Only one entry is permitted per household. The winner will be notified by email no later than 14 days after the closing date
• HEXUS.gaming will do everything to ensure a speedy delivery of of your prize, we cannot guarantee a delivery date
• In the event that the prize offered is unavailable due to circumstances beyond our control, we reserve the right to offer an alternative prize of equal or greater specification.
• Competitions are open to residents in the UK who are over 12 years of age
• Entrants can be assured that no details will be kept on file or re-distributed.
• Prize Draws are not open to employees of HEXUS.net and their affiliates, agencies, suppliers, sponsors and members employees' immediate families.
• Submission of an entry will be taken to mean acceptance of these terms and conditions