Gears 5, the latest instalment of the Gears of War franchise, will be released on Tuesday, 10th September. Developers, The Coalition have shared the final minimum, recommended and ideal specifications for playing Gears 5. A few hours ago AMD wrote to HEXUS about its close work with The Coalition and the Radeon technologies and optimisations that have been weaved into the game.
It is claimed that "Gears 5 is built from the ground up on PC, with extensive best-in-class PC customization options, platform-leading features and support for a broad range of PC specifications." Whatever spec your PC you will need to have Windows 10 May 2019 Update (or newer) installed. Other rigid provisos are; 8GB of RAM and 80GB of storage free for the game files.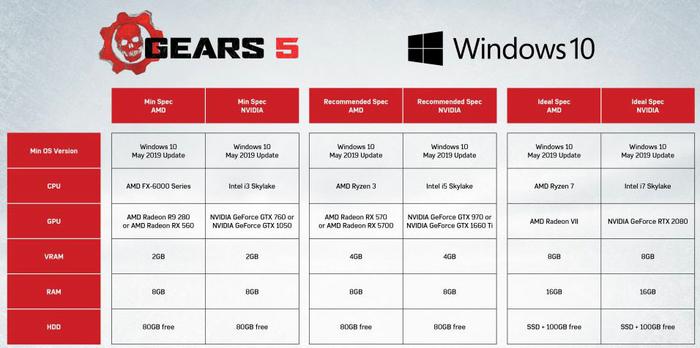 The minimum specs are quite low but I'm not sure if that is for the game running at 1080p or not. Nevertheless, if you have a system that falls somewhere within these spec boundaries there is, as usual on PC, plenty of scope for graphical adjustments to optimise performance. For example, there are 35+ graphics settings covering textures, shadows, details, HDR, post-processing, and other visual aspects. Furthermore on PC you can adjust V-Sync, resolution (including ultra-wide 21:9, and super ultra-wide 32:9 support), framerate management, and FOV. A built-in benchmarking tool will help you get things Goldilocks before you start to play.
Moving on to our email from AMD, and it is claimed that "Gears 5 is optimized for DX 12 and Radeon graphics cards, including the ones based on the new AMD RDNA gaming architecture, to deliver breathtaking visuals, amazing performance, and exciting Radeon features".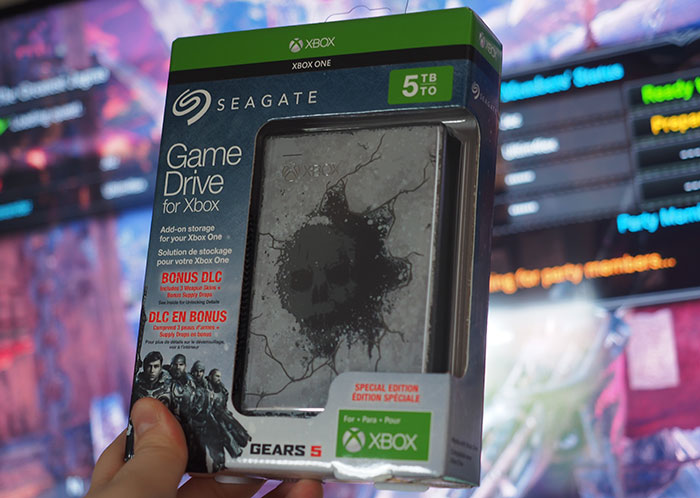 In particular, Gears 5 works smartly with Asynchronous Compute for better multi-threaded workload distribution and optimised post-processing shader calculations, it has been programmed with Multithreaded Command Buffering for reduced latency, and (in a post-launch update) will support AMD FidelityFX dynamic sharpening. Of course the game takes advantage of FreeSync if your GPU and monitor are compatible.
Gears 5 launches 10th Sept on PC (Windows Store and Steam), plus Xbox One, supporting Crossplay and Crossbuy (Crossbuy is Windows Store only). Pre-loading is available right now, with early access available from 5th Sept, if you qualify. AMD and Nvidia will have game ready drivers for the release. The game launches with 11 maps, with more free maps scheduled for post launch - there will not be a season pass.