Valve has announced a new feature in the latest SteamVR Beta. The firm says that its new runtime measures the speed of your GPU and tells applications to render at an appropriate resolution based on the power of your GPU. This 'auto-tuning' will allow customers to get the best visual experience out of their GPU, can lower the cost of VR, and can make development optimisation work a little bit easier, reckons Valve.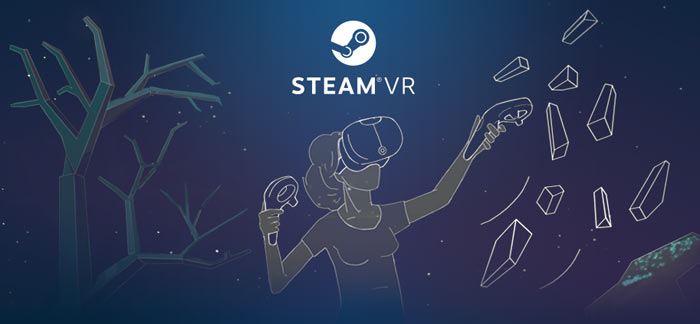 The auto-tuning works both ways, not just on systems struggling with smooth VR performance. If you have a very powerful GPU in your PC, which might not have been working to its full potential, the auto-scaling adjusts the system to use a higher resolution to supersample down from, for clearer and better looking VR scenes. On the other hand, if your GPU is struggling with your current rendering settings, images can be rendered at slightly lower resolutions to optimise VR performance.
If you don't like the idea of this auto-scaling optimisation going on, it can be overridden within the SteamVR settings, so the new feature shouldn't knock you out of your happy groove. However, the settings have changed/been renamed - to edit the settings in the latest Beta you have to head on over to the Video Settings in SteamVR (previously known as Supersample Settings).
The SteamVR resolution update applies to all SteamVR compatible headsets including the Vive, Vive Pro, Oculus Rift, all Windows Mixed Reality headsets, etc.

Some important notes about this new SteamVR Beta feature were highlighted by Valve:
This feature takes the setting previously known as supersampling, and automatically adjusts it on startup based on the performance of your GPU with your headset.
This setting does not dynamically adjust per application or during application use.
If your GPU can't make native resolution on Vive Pro or Windows MR headset, it will scale down and bottom out at the equivalent megapixels per second as a first generation Vive or Rift.
If your GPU can't make native resolution on a first generation Vive or Rift, it will not automatically be set below native resolution (and it will perform the same as it did before this update).
If you are a VR developer it might be looking closer at the Steam Community post on this topic, as the new auto-resolution rendering method promises to make supporting current and new VR headsets much less of a chore.