The Humble Bundlers have just launched a new gaming bundle with a trio of tiers in support of the award-winning nonprofit War Child charity, which helps children caught up in conflict. You mightconsider some of the bundle games war-like, or extremely violent, but it is noted that "War Child does not endorse, condone, or control the content of the games." Furthermore, games are not real life, e.g. worms can't deploy exploding sheep.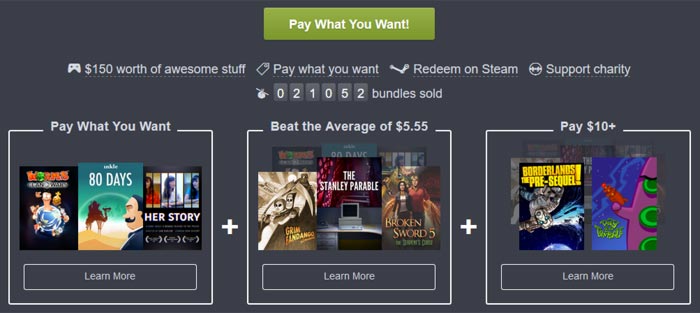 The Humble Game On Bundle is composed of a trio of contributory tiers, starting at the level of 'pay what you want'. Remember if you are looking at the lower tier only you must pay at least US$1.00 (about 75p) to get Steam keys, so that should be considered a minimum.
At its entry level you can snag three good games for $1 or more. The games are; Worms Clan Wars, 80 Days, and Her Story. VG247 reckons that Her Story, by Sam Barlow, is "one of the most interesting narrative games of the last few years".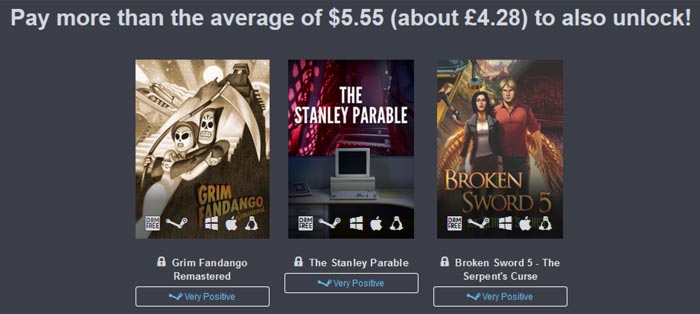 Move up to the 'beat the average' tier and there are three more games currently listed; Grim Fandango Remastered, The Stanley Parable, and Broken Sword 5. These all have gained 'very positive' feedback on Steam and are adventure games. Pricing for this tier is currently $5.55 (about £4.28). Beating the average price also delivers the bonuses of the Stanley Parable and Broken Sword 5 soundtrack albums.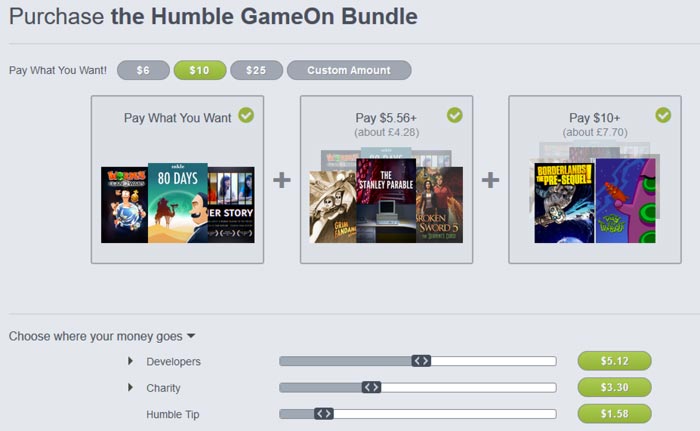 The top tier in the Humble Game On Bundle offers two more popular games for $10 (about £7.71). For this sum, or more, you can add Day of the Tentacle Remastered and Borderlands: The Pre-Sequel to your Steam haul.
Humble Bundle regulars will be well aware that it's up to the purchaser to split the fee paid between developers, charity and a humble tip.