Includes two-player co-op
Warner Bros and TT Games have confirmed that the caped crusader and his sidekick will be making a welcome appearance on multiple platforms in 2008 in the form of LEGO BATMAN: THE VIDEOGAME.

They tell us we'll be able to explore a hugely interactive Gotham City on the hunt for the likes of The Riddler, The Joker and The Penguin, but we'll also be able to control the villans as well.

"Batman spans several generations as one of the most popular DC Super Heroes, and LEGO BATMAN will appeal to several generations of gamers who grew up idolizing the Dark Knight and playing with LEGO toys," said Samantha Ryan, Senior Vice President, Development and Production, Warner Bros. Interactive Entertainment. "Working with TT Games, we are confident they will continue their LEGO games' success with this title, and we will expand our publishing endeavors with the introduction of the LEGO BATMAN franchise."

"We're sure our fans will be excited to know that we have the same fantastic team at Traveller's Tales responsible for LEGO Star Wars and LEGO Star Wars II working on LEGO BATMAN," said Tom Stone, Director of TT Games Publishing.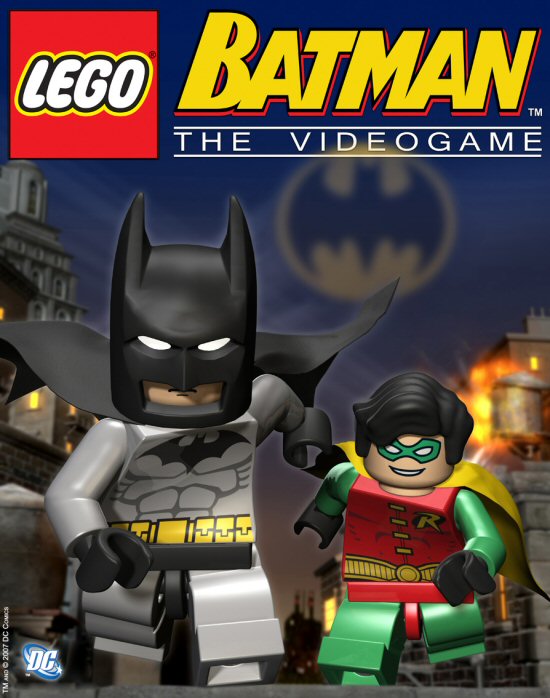 "There's nothing more appealing to our youngest fans than the chance to be The Batman," said Paul Levitz, President and Publisher of DC Comics, "and the LEGO BATMAN video game will provide a unique opportunity for them to immerse themselves in Gotham and Batman's adventures."

The storyline of LEGO BATMAN focuses on the greatest crooks from the Batman Universe who have espaved from Arkham Asylum and are intent on causing mayhem in Gotham City. It will be up to Batman to use his array of gadgets, abilities and vehicles to stop them!

We also hear they'll be two player co-op play.

We love LEGO and we love Batman; can't wait!