Nintendo has launched the "ultimate retro gaming experience". The Nintendo Classic Mini: Nintendo Entertainment System has just been announced and will become available starting from 11th November this year. As you might guess from the name, this is a concentrated chunk of NES retro gaming updated for the HDMI TV age, with 30 NES games built-in.

Nintendo has styled the Classic Mini for maximum retro gaming nostalgia. The shrunken NES design is however fully updated for modern times. An HDMI cable is provided to connect the console to your TV. Power is via a USB cable (AC adapter not supplied).
On the front of the console you will find twin classic mini NES controller ports. These ports are compatible with Classic Controller or Classic Controller Pro pads for the Wii. Likewise, you can use the Classic Mini controller with your Wii U or Wii console to add authenticity to playing Virtual Console NES games. One Classic Mini controller is included with this console but you can add another for multiplayer on screen fun.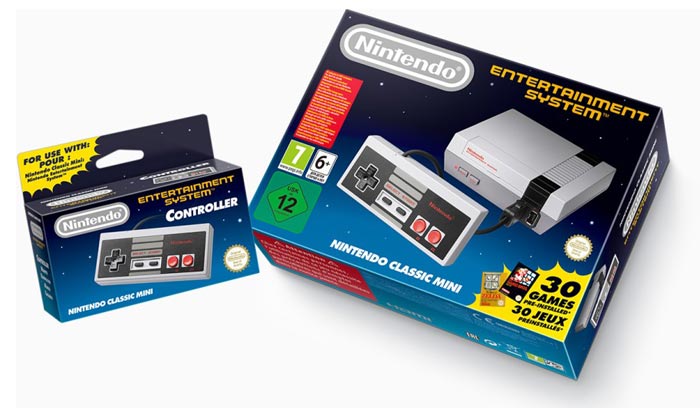 Important to the appeal of this device are the 30 included classic NES games. Please check out the table below to see if your favourites are included. Games can be resumed from multiple suspend points. If it wasn't obvious already: you won't be able to use old NES cartridges or original console accessories with this mini console.
Pricing for the Nintendo Classis Mini NES has been set at $59.99, additional controllers are $9.99. I am a retro gaming fan but think Nintendo could have pushed the boat out a bit more and introduced a mini console that replicated the SNES or N64 instead.