I'm always looking at new input peripherals for both serious computing tasks and gaming, so it was interesting to hear from the designers of the RAIL GUN in an email yesterday. What we have here is an FPS controller setup that attaches to the airsoft or similar guns you might already own. RAIL GUN has been live on Kickstarter for a week and managed to attain a quarter of its target funding goal of $100,000 with a decent period of time left.

It is claimed that RAIL GUN is the first such controller that you add to your own weapon models "giving you a truly realistic and immersive experience for FPS Games". All you need is that the gun/model has an attachment rail. Many airsoft guns already feature CO2 powered recoil, for example, providing great shooting feedback.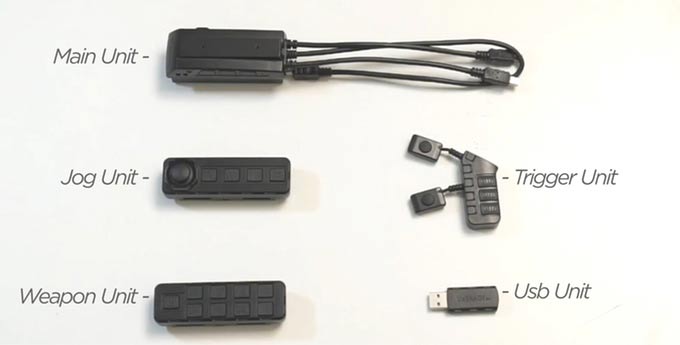 The RAIL GUN comes as five components which are 'simple' to employ before you get up and running. You can use the system on various platforms such as Windows, Oculus Rift, Xbox One, Xbox 360, PS3 and PS4. The system uses FR (Fast Rotation) technology to allow players to spin 180 degrees (360 option) to take out targets and move around by aiming intuitively. Apparently a lot of work ("years of testing") has gone into tuning this software, as normally turning so sharply would take the screen out of your line of sight - unless you are using a VR headset. Some of the components you attach to your airsoft gun sport controls for essential functions such as reloading, changing weapons and aiming via the gun sights.
In the video above the RAIL GUN system appears to operate smoothly and accurately. A lot of that is said to be down to the Player Movement Algorithm employed. As well as cross platform compatibility it is claimed that RAIL GUN is compatible with "most any FPS game" including the likes of Call of Duty, Destiny and the recently released Star Wars: Battlefront.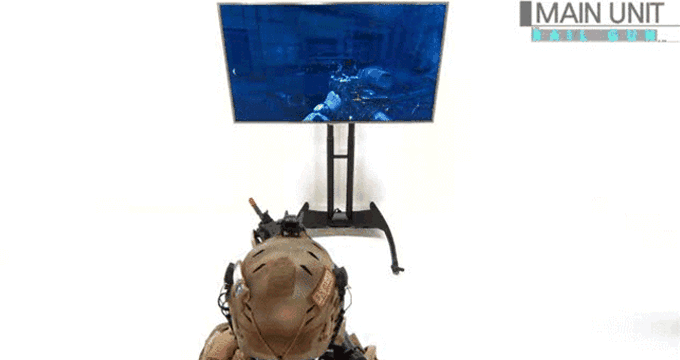 As mentioned in the intro, the project has gathered about $25,000 in backing pledges already. There are 23 days left in which to back this project. Currently the entry level to back the project and receive one of the finished RAIL GUN kits is $165.