We first covered news about the Smach Zero handheld Steam Machine when the machine's designers took over a booth at the Gamescom show, back in August. At that time it was planned that pre-orders would start in November, priced at $299, with availability scheduled for a rather vague 2016.
Over recent months the project, originally known as the Steam Boy (for obvious reasons), went on to be renamed the Smach Z, and then system designers decided to try their luck at a Kickstarter campaign. After just a few days on Kickstarter the project has been cancelled, for now. So what's happening with this chopping and changing project?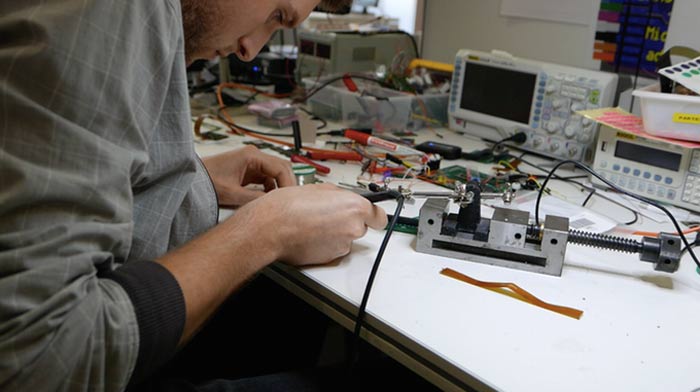 The Smach Z team has issued a statement concerning their decision to 'reset the project' and promising to be back soon. Behind the rather drastic decision are a number of factors which were unfavourable to the project taking off, key of which were the high funding target of €900,000, a lack of a sustained organised marketing plan and doubts about the hardware (the AMD chip specifics are under NDA). The Kickstarter project opened up on Tuesday, 15th December and was cancelled by the creator on Thursday, with a little over €160,000 pledged.
If the team can come back with a working prototype showing off the boasted performance of all the Steam library playable (SteamOS compatible) on the portable it would have a great chance of succeeding. As it is now there are a lot of people who are more wary than ever of Kickstarter promises being exaggeration, or worse.
As a reminder the hardware specs of the Smach Z are listed as follows:
AMD embedded G-Series SoC (formerly codenamed 'Steppe Eagle') with 'Jaguar'-based CPU and GCN-based Radeon graphics with 2 GB of dedicated GPU RAM.
4GB RAM memory (8GB on PRO model)
64GB internal memory (Only if the Stretch Goal is achieved, otherwise: 32GB) (128GB on PRO model)
MicroSD Card Slot.
5-inch Touch screen with 1080p resolution. (Only if the Stretch Goal is achieved, otherwise: 720p.)
USB 3.0 type C
Configurable tactile gamepads.
HDMI video output connection.
Wi-Fi connectivity 5.0GHz
Bluetooth connectivity.
4G mobile network connectivity (PRO model only).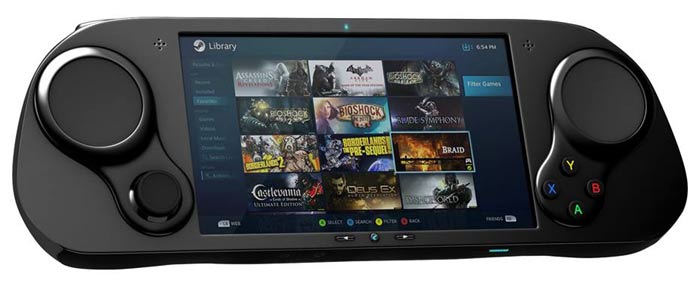 The full bullet pointed list explaining the Kickstarter project cancellation follows:
Campaign progression: Pledges started very well but they have stopped in the last days. We've to work better our marketing strategy next time.
Too high goal: Even if we need 900k to produce SMACH Z, it's a very ambitious goal. We'll need to find additional private funds and go for a lower goal.
AMD SoC: This is causing a lot of confusion. We think we'd need to give more info about the final SoC and we can't do it now. We're going to discuss the matter with AMD.
Prototype: Everybody expect to see SMACH Z working in an encapsulated prototype and it's something that we can't offer just now. So we've first to build a more advanced prototype to better demonstrate SMACH Z capabilities.
Windows: Many people is asking for a Windows version of SMACH Z. We need to re-analyze better this possibility and see how that'd impact the cost. While we can do that during the campaign, we believe that it's better to stop it and start a new one in the next months.
Rewards: Same that for Windows, people is asking for changes in the rewards that would be done better if we re-launch the campaign.