The Razer Forge TV was first demoed at the CES in January and now it looks like the hardware will be on sale soon. Yesterday Droid Gamers reported that the mini Android console, designed by PC Gaming specialist Razer, was available for pre-order on Amazon at $149. The shipping date was set at 1st May. However someone seems to have jumped the gun and at the time of writing the console pricing and availability information has been removed.

Razer's Android console follows a similar tack to Nvidia's SHIELD console in what it offers. It does 'next-level Android gaming' and PC games streaming powered by 'Razer Cortex: Stream' technology. While Razer might lack some SHIELD niceties like TegraZone games and GRID 'Netflix' style streaming it allows "Ultra-Low Latency" streaming of your own PC games with any kind of PC graphics hardware (GPU: HD5000 series, GTX580 or higher). The Razer Forge TV is also Google cast ready.
Razer Forge TV Specifications
OS: Android 5.0, Lollipop
Chipset: Qualcomm Snapdragon 805 Quad-Core Krait 450 CPU - 2.5GHz per core, Adreno 420 GPU
Memory: 2GB RAM, 16GB of Storage
Connectivity: Bluetooth 4.1 + HS, Wireless 802.11ac 2X2, Gigabit Ethernet
Ports: HDMI 1.4 output, USB 3.0, DC Power
Dimensions: 105mm X 105mm X 17mm
Requirements: TV with HDMI input, HDMI cable, Internet connectivity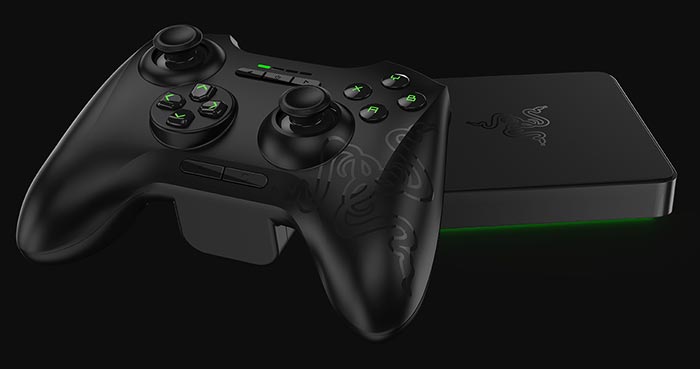 For its TV and entertainment duties the Razer Forge supports your favourite media apps on Google Play it offers Android TV functionality and the aforementioned casting ability. Razer has produced a Razer Forge TV Remote App for Android or iOS devices to allow you to remote control and voice search with ease from the sofa.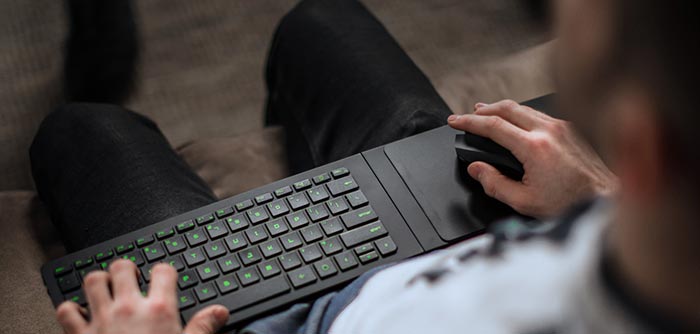 For console-style games a Razer Serval controller is bundled in the $149 deal. The console can cope with up to four simultaneous controllers for local multiplayer fun. Razer also has a living room mouse and lapboard in development which is compatible with the Forge TV, pictured above. The Razer Turret "puts the power of desktop grade gaming peripherals right in your lap," to help you enjoy your streamed PC titles from the sofa.