Virtual reality has certainly got a huge presence at this year's GDC, with several VR kits expected to arrive in the coming months, with the intention of shaping the future of games – and more. Technology giants Microsoft and Sony have both made new announcements regarding their respective VR headset projects, sharing new details and fleshing out their ambitions for the devices.
HoloLens
Microsoft's HoloLens is the first fully untethered holographic computer running Windows 10. The device has received much positive reaction since being announced on 21st Jan, this might be partly thanks to the wide range of uses and applications suggested during its unveiling. However, it would appear that Microsoft still intends to push HoloLens use in gaming, as Xbox chief Phil Spencer confirmed at a GDC conference that the company plans to bring Xbox gaming to the headset.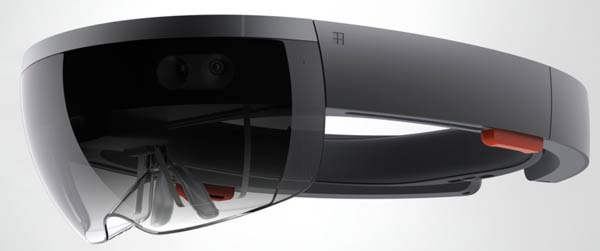 Spencer stated that "gaming and entertainment is going to be critical" to introduce the company's radically new VR experience to consumers. Microsoft considers the device as a huge platform for games that will be built across Xbox One and Windows 10, and Spencer adds that the company's own first-party development studios is already hard at work behind the initiative.
"While there are going to be many uses and industries that take advantage of Microsoft HoloLens and everything that holographic computing has to offer, gaming is a huge opportunity," Microsoft said in a blog post.
Developers are encouraged to join the Windows Insider Program to get the HoloLens APIs once accessible, and the Windows 10 gaming SDK should be made available during Build 2015, scheduled for late April. We expect to hear more about gaming on HoloLens at Build, but unfortunately, Microsoft is no closer to giving a timeline as to when consumers will be able to buy one its VR headsets.
Project Morpheus
Sony announced that Project Morpheus, the VR headset for PlayStation 4, will be coming in the first half of 2016. The Japanese electronics and entertainment firm provided an updated SDK and showed off the latest prototype which featured numerous improvements, bringing the device yet another step closer toward its consumer release.
The video below highlights some of the headset's features, with key changes from the previous model including a larger 5.7-inch OLED display, a double in refresh rate spec to 120hz, positional tracking capabilities and reduced latency to less than 18ms.
During an interview with Polygon, Shuhei Yoshida, President of Sony's Worldwide Studios for Sony Computer Entertainment, insisted that "price has not been driving our development process", and that the company can start working on plans for production having improved its prototype significantly. Yoshida believes that a focus on the quality of the experience before considering cost could ultimately lead to a better headset that is more comfortable for players. However, he was reluctant to hint at a price point, but does say that the price will fall with time, just like with the PS4.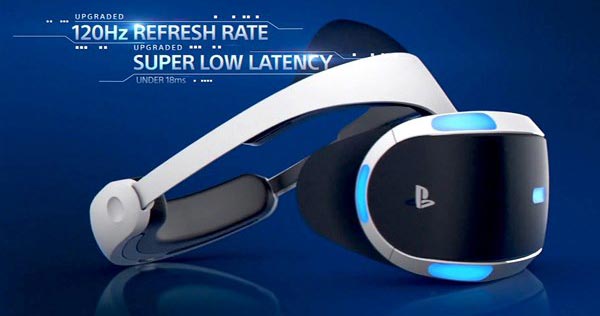 "Now we feel that we have the system, we have passed the threshold that we set out. Then, how cheap we can deliver to the consumer? That's the second question we're going to tackle," he said. "The number of people who will buy day one hardware will be some kind of reverse function of price, that we understand, but we really need to do it right from day one."
The company is showcasing four demos as teasers to encourage players to experience what is eventually to come. Sony says that it will be sharing additional details regarding Project Morpheus at E3, with hopes to detail more VR games as it gets closer to launch.
The ultimate goal with VR is to deliver a sense of presence, and we are excited to see all the leading tech players' interpretation of what they regard as the best VR experience. With visual experiences, tracking accuracy and latency improving with time, we expect to see some astonishing experiences arrive in the coming months.