Microsoft has announced its plans to end the sales of the original Kinect for Windows. The firm said that it will start phasing out the first generation motion detection system in 2015 as existing stock sells out.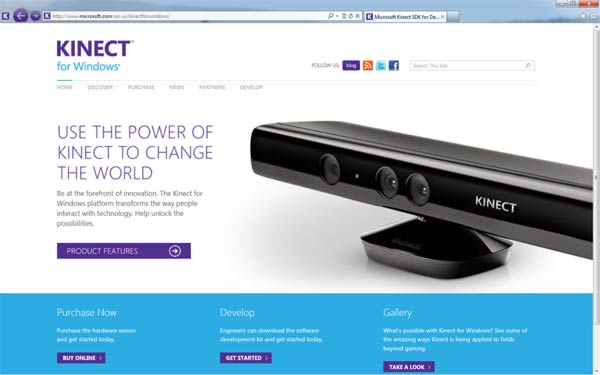 The decision was made following the release of the Kinect for Windows v2 sensor in October, in an effort to increase the adoption and development of its second-generation sensor and software library. The company urges business customers who have invested in creating experiences based on the original sensor to notify Microsoft in advance as it will do its best to fill these orders and have stock reserved for them. However, once the existing stock has been exhausted, there will be no more.
Although the original product was described as a "milestone achievement" which "allowed developers to create solutions that broke through the old barriers of mouse and keyboard interactions", Microsoft explained in its blog post that "the move to v2 marks the next stage in our journey toward more natural human computing."
Touting tremendous response to the new Kinect for Windows sensor from the developer community, the Xbox-maker believes that the v2 sensor will lead developers to create more interesting applications with lots of improvements over the first generation offerings.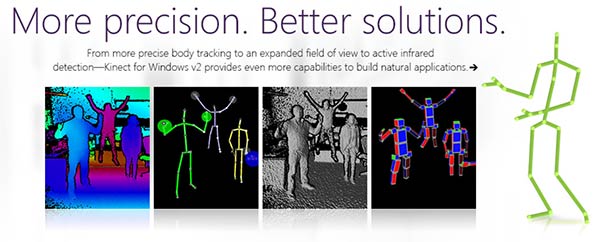 "The new sensor provides a host of new and improved features, including enhanced body tracking, greater depth fidelity, full 1080p high-definition video, new active infrared capabilities, and an expanded field of view," the company highlighted. In addition, the latest SDK gives developers the ability to create Kinect-enabled apps that can be published in the Windows Store.
The announcement did not contain mention an exact date for when sales of the original Kinect for Windows sensor will end as it will be simply phased out as stock clears. In the UK the original Kinect for Windows is still purchasable at £159.99 direct from Microsoft. That's more than the combined price of the Kinect for Xbox One (£129.99) and Kinect Adaptor for Windows (£23.99) right now.