We have seen a number of omnidirectional platforms announced previously such as the Virtuix Omni and Cyberith Virtualizer. Today HEXUS was sent details of another such platform, which if nothing else is the biggest of the bunch, with a jumping, walking and crawling around area measuring a whopping 6 metres in diameter. The platform in question is called the Omnideck 6 and is produced by Sweden-based Omnifinity. A glimpse of this system was first seen as long ago as 2012 with a Gadegt Show feature showing the 'Ultimate Battlefield 3 Simulator' but it has "come a long way" since that time.
Omnifinity calls its newly launched omnidirectional treadmill "the missing link between virtual and reality". It asserts that Omnideck 'revolution' will "lead to the ultimate demise of keyboard warriors". Omnifinity Sales Manager Richard Guilfoyle says that "Growing up as a gamer I dreamt of the day when I could run, walk, jump or crawl in a game, and I'm proud to say that day has now arrived".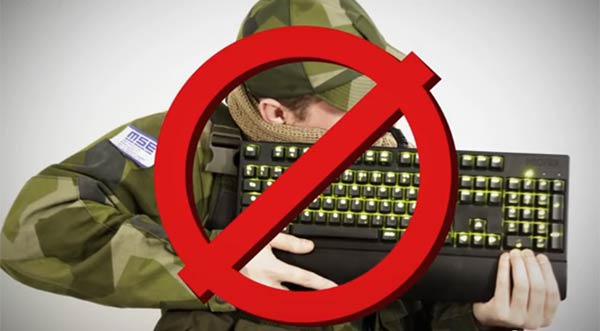 As mentioned in the intro, the core component of the Omnideck 6 is a 6 metre wide omnidirectional motorised treadmill. This is combined with optical tracking technology and the system has been designed and tested with the Oculus Rift DK2 to provide a "complete natural movement experience," with that headset. Have a play of the video to see the system in action.
Beyond the obvious gaming angle Omnifinity claims that its system will appeal to those involved in military infantry training – similar to how flight simulators help train pilots.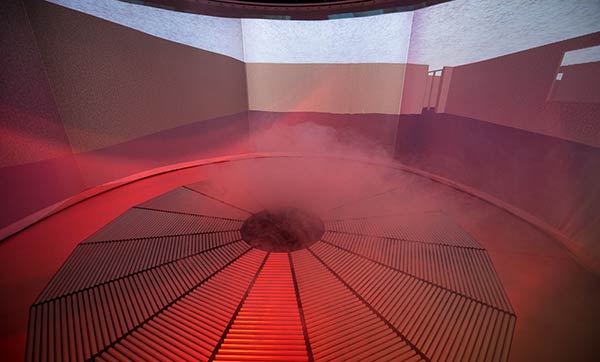 The Omnideck 6 will be on show soon, from 1st to 5th December, at I/ITSEC 2014 (Booth #1249), in Orlando, Florida. Attendees will be able to try it out there. No word has been given upon timescales for general availability or launch. However I personally doubt that its introduction will indeed mean the demise of 'keyboard warriors' due to its pricing (the base floor price is €55,000 according to the FAQ) and its space requirements, at the very least.