Dell's Alienware division boss has given an interview to the Wall Street Journal which shows little enthusiasm for the upcoming Steam Machine launches. Despite the anticipation and early wave of enthusiasm for the Steam Machine idea it seems like cold hard economics might put a dampener on the products when launched. A powerful Steam Machine is going to be pretty much the price of a powerful PC, simply down to component costs.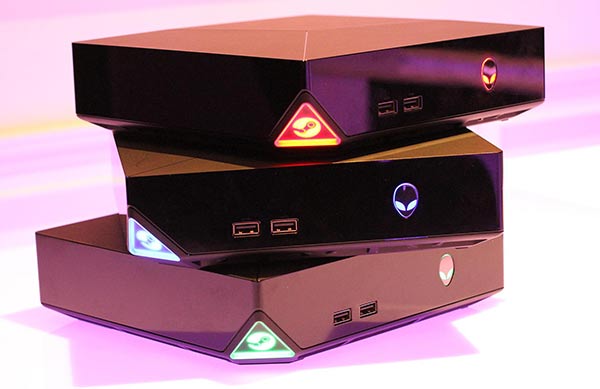 Stack 'em high, sell 'em low?
While Valve's hardware partners get to use the Steam OS, Steam Machine branding and bundle the specially designed Steam Controller with their machines, after the sale they basically don't get any more gravy. Valve is hoping to enjoy more Steam games sales with the sale of these dedicated Steam -online store- Machines, of course. Compare that to how the big three console makers can sell their hardware at rock bottom prices and recoup cash via game attach rates, online services and subscriptions.
"It's going to be very challenging," said Frank Azor, general manager of Dell Inc.'s Alienware game-PC division, which plans to offer a Steam Machine. "This will absolutely be the least profitable system we ever sell."
That is a rather negative view and VR-Zone notes that Mr Azor backtracked somewhat in a subsequent interview with PC Gamer. Talking to PC Gamer he was a lot more optimistic and said "Our decision to invest in developing the purpose-built Alienware Steam Machine, pairing it with incredible performance and pricing it as aggressively as possible has everything to do with how much we believe in this vision and want to see it materialize." It sounds to me like someone's been told off by the Dell headmaster.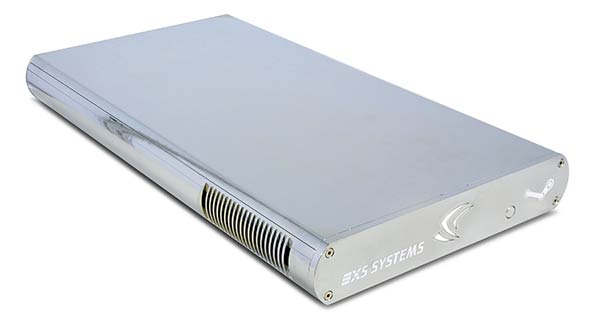 Scan's Intel Core i3 4000M CPU and Nvidia GeForce GTX 765M GPU based system is expected to cost £699
Certainly from what we have seen of Steam Machines it's hard to know whether the format will be a hit. Even without the Windows software license costs these mini-PCs aimed at Steam gaming don't seem to be very keenly priced. Let's hope that we get more firm Steam Machine range and pricing details soon.