The final shipping version of the Delta Six gun controller was shown in a new video released yesterday. This is a gun-like motion controller born of a successful Kickstarter campaign which is destined for PC, Xbox 360 and PlayStation 3 systems. The company which has designed and now started mass production of this gaming accessory say it is the "most realistic gaming gun ever invented for the Xbox and PlayStation franchises and personal computers". Due to its realistic looks it has been quite a controversial product, featuring in a debate on CNN News.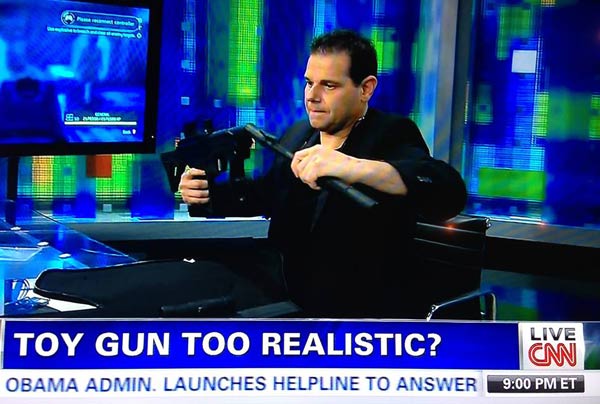 During the Kickstarter campaign Delta Six said that it delivered on feedback of what gamers wanted from a motion control gun peripheral. The final product, shown for the first time in the video below, is now promised to "deliver the realistic, immersive experience that gamers worldwide were craving - real kickback, premium materials, live-action motion sensing controls, triggered zoom, and more." It is said to be the most realistic gun controller available for PCs, Xbox and PlayStation and the company "will not apologize" for that fact. However it does ship, by law, with an orange barrel tip.
The main features of the Delta Six are as follows:
Immersive FPS gaming with motion control
Tap magazine to reload
Swing gun stock to melee
Recoil effect when firing
Gun sights zoom activated by user's head position nearing scope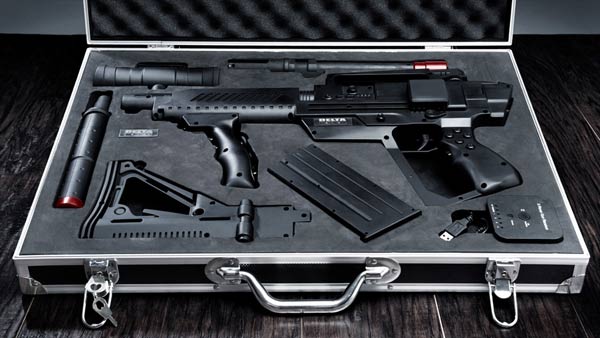 The controller version in the video above will be shipping to Kickstarter backers in December. However you don't have to have been a backer to secure one of these controllers before "the holiday season". If you pre-order via the Delta Six website you can also get a discount of US$55 off the retail price. The gun controller is $245 (discounted from $300) for now – you will have to add $20/$40 for US/International shipping. The briefcase, as shown in the video, is an additional $59 with shipping costing $10/$20 respectively. The "first batch of orders" will ship in December.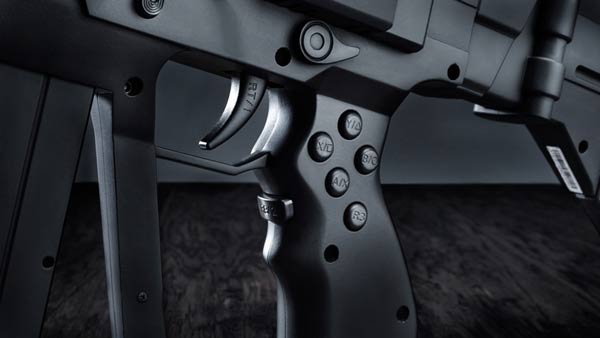 The Delta Six controller is said to be upgradeable to work with the next generation consoles when they become available.