While sidling along at the Gamescom show in Cologne HEXUS has spotted an interesting new cross-platform headset made by Plantronics. The RIG is a headset aimed at helping today's multi-screen and multi-device connected gamers "manage their digital life". The provided RIG Mixer can be connected to both your smartphone and games console at once, for example. The rocker switch on the mixer can then simply switch between sources completely, or thanks to the independent volume sliders, re-balance the audio to match the focus of your attention.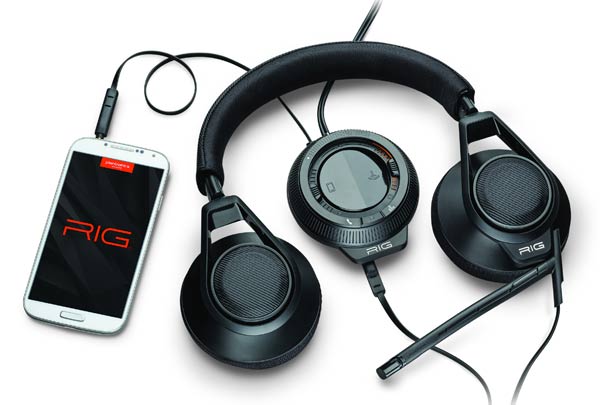 Plantronics says the RIG headset and mixer will enable you to "Play More. Pause Less." However it's more than just a device which lets you keep gaming when you receive a call. Other options include the use of your own music, in the background while you game. The mixer is very flexible with its independent volume controls and rocker switch but it goes far beyond that with its EQ profiles for the audio sources.
Chuck Frizelle, head of Plantronics Gaming, describes the RIG and mixer functionality like this; "With a complete system of headset, mixer, convertible cables, and two-way access to smartphone audio and voice communication, RIG gives users the power to integrate their lives with an ultimate gaming audio experience".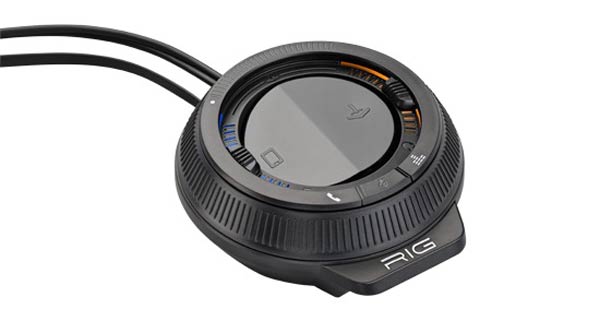 Plantronics Gaming RIG features
Precision stereo headset: with 40mm speaker drivers.
Innovative mixer: the mixer seamlessly connects the virtual world and the real world. With a punch of the paddle, take calls without pausing the game. Twin sliders enable gamers to find the perfect mix of game audio, voice chat and smartphone audio.
Interchangeable boom and inline mics: The noise-cancelling boom mic is removable for music, chat or gaming on the go.
Three EQ profiles: Pure, Intensify and Seismic.
Street style industrial design
Ultra-comfortable ear cushions and headband
Universal compatibility with PC/Mac, Xbox 360, PS3, smartphones and tablets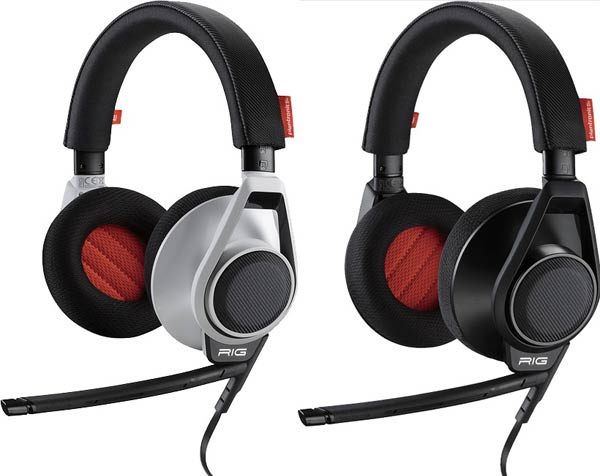 The RIG headset and mixer will be released this autumn with a suggested retail price of $129 USD, £109.99 GBP, and €129.99 EUR. Buyers can choose black or white ear-cup models to suite their particular 'street style'.