The small but stylish OUYA games console is now officially available in North America and the UK. The retailers stocking the Android and Nvidia Tegra based games machine will include Amazon (US, UK, CA), Best Buy, GameStop, Target and GAME. However it has come to light that while the OUYA can now be bought by a person walking into a big retailer from the street, many Kickstarter project backers of the console are yet to receive their goods.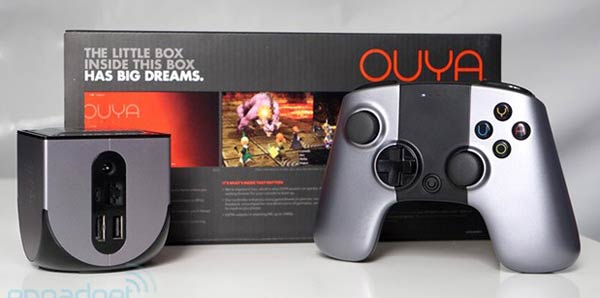 Currently Amazon USA has no stock of the OUYA and Amazon UK has a notice saying stock will arrive on 3nd July. The console retails for $99 in the US and £99 in the UK, additional controllers retail for $49 or £39. If you want to buy one in the next day or two it is probably wise to phone ahead before you pop down to a bricks and mortar store.
OUYA games and TV streaming
In the official announcement of OUYA availability the company said "OUYA, a new kind of video game console, launches today … for only $99.99. With a current library of more than 170+ free-to-try games and media apps in 1080p HD, OUYA is the most affordable, accessible, and innovative new video game console on the market today." Some titles available in OUYA's free-to-try library include; Chronoblade, Beast Boxing, Final Fantasy III, Saturday Morning RPG, No Brakes Valet, and Sega's Sonic games. Like competitor games consoles, OUYA has an eye on other living room entertainment "with streaming services such as Twitch.tv, TuneIn, and Plex loaded on, this little box will answer every digital entertainment need".
Julie Uhrman, CEO and co-founder, OUYA said at the launch "It's incredible to think that a little under a year ago OUYA was just an idea -- we wanted to do something completely new in console gaming: build a $99 game console, with no discs to buy, open to all developers, and affordable to all gamers". She finished by announcing "Today, OUYA is real. Console gaming has never needed something new more than it does now".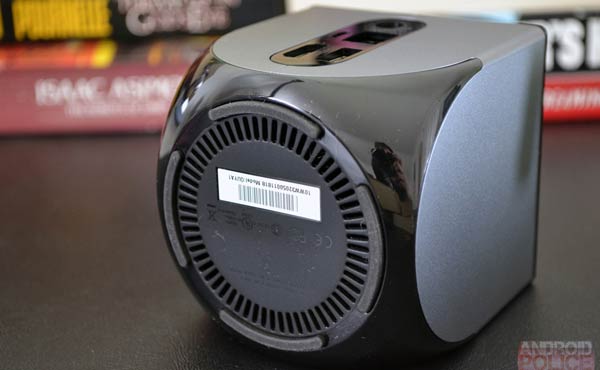 An editor at Joystiq who played with the pre-release version of the console in April and the new retail version noted that "the Ouya interface and hardware have both improved" over the last couple of months. Even the earlier version was judged by him to be "worth the price".
Many Kickstarter backers left waiting
Meanwhile some of the early adopters, the people who were so enthusiastic about OUYA that they invested while this project was little more than an idea, are still waiting for the postman to knock and deliver their OUYA console. Of course they should have received their console before it hit retail. CNet reports that there are thousands of comments from disappointed early adopters but OUYA management say the number is a "small subset" of the Kickstarter backers.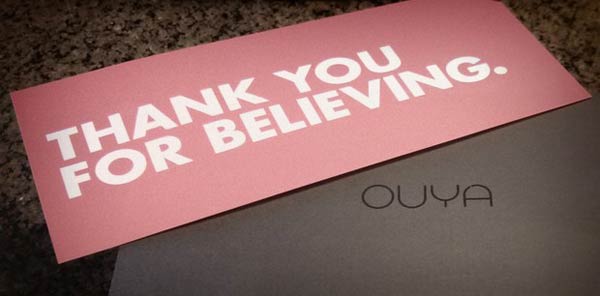 OUYA's Julie Uhrman has already responded to the displeasure of people still awaiting their console delivery; "I am pissed. Some of you have not yet received your Ouya -- and, to you, I apologize. I did not promise to ship to *most* of you before we hit store shelves. I promised to ship to *all* of you" she wrote on the funders page.
According to OUYA's operations department the problem lies with a fulfilment partner in Hong Kong and shipping company DHL. All the Kickstarter backers' consoles were at the distribution partner's premises in May. Backers should not have to wait more than a further 15 to 17 days, says OUYA Head of Operations Ken Stephens.