Popular open source media centre software XBMC has been demonstrated running silky-smooth on a developer edition transparent OUYA Android console. Developer Nathan Betzen, who made the video demonstrating XBMC on the NVIDIA Tegra 3 powered OUYA, repeatedly mentions how impressed he is with the mini console's overall performance during his video testing.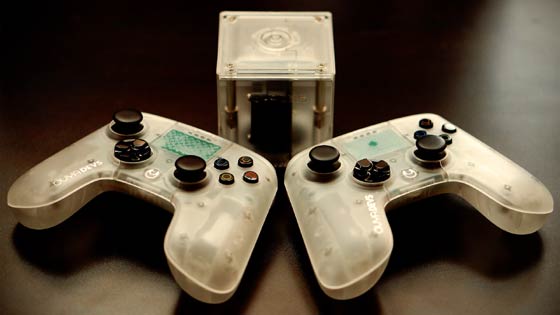 The only real performance issue encountered by Betzen was dropped frames in playback of videos encoded with one particular codec; Divx/Xvid. Using the current libstagefright playback library the Mpeg4 Divx/Xvid encoded video dropped quite a lot of frames during playback, in contrast H.264 encoded video at the same 1080p resolution and similar bit-rates played flawlessly, as did some other videos Betzen had on hand.
To avoid the intro blurb skip to around the 2 minute mark
Concluding his video presentation Mr Betzen reminded us; "This is just an alpha version of XBMC for Android running on the OUYA, but it's running incredibly quickly and incredibly well for where we are in the process."
Unveiling event on 28th March
OUYA management have organised an unveiling event for the OUYA console. The event may be useful for publicity, as some folks may not have yet heard of this blockbuster Kickstarter success story. OUYA's launch party takes place in San Francisco on the same day that backers of the Kickstarter project are scheduled to start receiving their consoles. Only backers of the project received invites to the unveiling.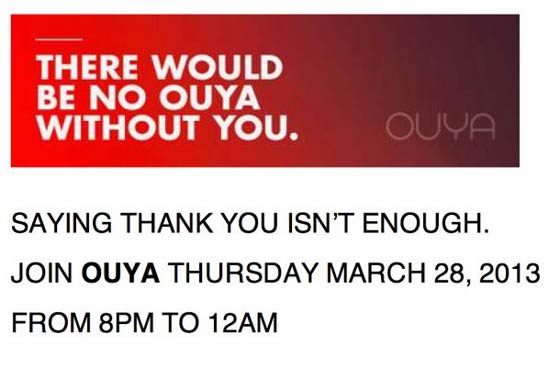 The rest of us will have to wait until June to get out hands on an OUYA, that is the month when the console is scheduled to be generally available. In America that means it will be on the shelves of chain stores such as Best Buy, Target and Gamestop, as well as online.
Last month we heard that the OUYA console will be following a similar update cycle to current flagship smartphones - with a new, better, faster version expected every year or so. The on-the-brink of release OUYA uses a 1.6GHz Tegra 3 processor with 1GB of RAM and Android 4.0. The developers do aim to keep the price stable while these yearly improvements are implemented and software to be backwards compatible.