The Xi3 Piston, Valve-backed Steam Box "console", is to cost a humungous US$1000 for the base model. However Xi3 has a "special offer" currently running which will allow you to pre-order a machine with $100 off the list price from now until the end of SXSW (11:59 p.m. CST, Sunday, 17 March, 2013). Pre-ordered Piston machines will be "shipped in time for the 2013 Holiday Season".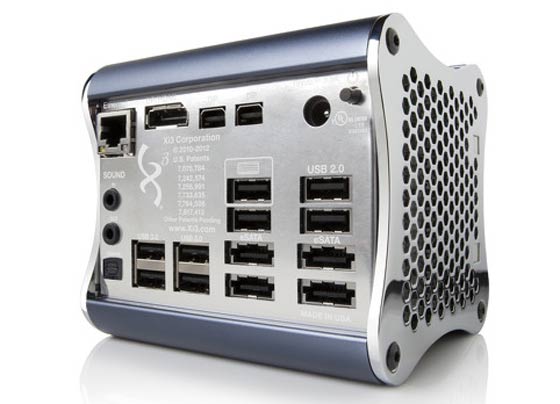 When we first heard of the partnership between Xi3 and Valve we knew of the pretty high prices Xi3 had touted its systems for previously. The hope was that with Valve's collaboration, a desire to build the user base and economies of scale, the production run of Pistons may be not that much more expensive than a PS4/Nextbox. However pricing it at $999 will not worry the console companies very much. In addition, upgraded versions, simply with larger pre-installed SSDs, seem to have been priced using Apple's wallet-squeezing algorithms – buyers can "Add $750" to opt for a pre-installed 512GB SSD instead of the standard 128GB version.
Xi3's CEO, Jason A. Sullivan, said "Given the amount of awards, media attention and gamer interest the PISTON Console has generated since it was unveiled at CES 2013 in January, we've become seriously concerned that we will not be able to meet the demand for PISTON Consoles this year". However, I think Xi3 has found the magic bullet for those supply/demand problems; there'll be lots of stock left at these prices.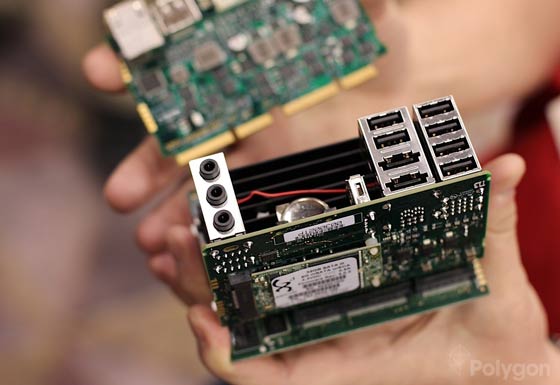 Valve will approve more Steam Box hardware designs and will also be making an own-brand Steam Box console. Hopefully the official Steam Box and others yet to emerge will be more keenly priced to combat Sony, Microsoft and Apple's attempts to dominate the living room. Also don't forget all the Android/ARM powered consoles being primed for the lower and casual end of the market.