Developer versions of the OUYA console were dispatched on Friday to the 1,200 people who had signed up and paid $699 for the privilege. The Kickstarter funded, Android powered new console should be arriving at the doors of developers very soon via airmail. The OUYA team has made an unboxing video for those who haven't received their console just yet and want to get a peak at what will be arriving on their doorstep soon. Also this shipping version has an additional Micro-USB socket and associated cable to hook up with your PC.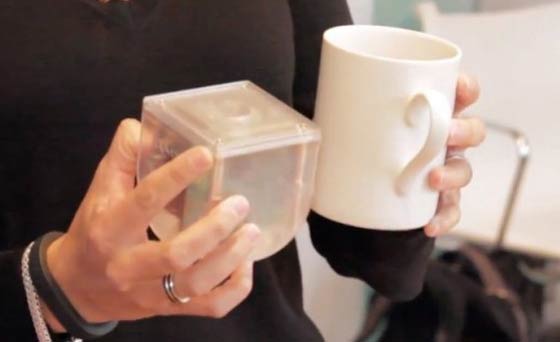 OUYA was the hottest ever gaming Kickstarter when the funding period started in July, raising nearly $8.6 million by the time funding closed. (The only Kickstarter project that has raised more money is the Pebble: E-paper smart-watch) The Android powered OUYA connects to your TV set and, while it comes with rooting instructions so is nice and flexible and open to tinkerers, it's still behind the current generation Xbox360 and PS3 in gaming grunt.
OUYA Specifications:
Tegra3 quad-core processor
1GB RAM
8GB of internal flash storage
HDMI connection to the TV, with support for up to 1080p HD
WiFi 802.11 b/g/n
Bluetooth LE 4.0
USB 2.0 (one)
Wireless controller with standard controls (two analog sticks, d-pad, eight action buttons, a system button), a touchpad
Android 4.0
ETHERNET! (Announced by Muffi 7/18)
As you can see in the unboxing video, the OUYA developer edition is encased in frosted translucent plastic. The developer package consists of the following items:
Jet-black OUYA Devs package - "Thanks for believing"
Official Developer Welcome Letter (Frameable!)
One frosted translucent OUYA Dev Console
Surprise! We included a Micro-USB port, for your computer-hooking-up pleasure.
Two frosted translucent OUYA Dev Controllers
Batteries included!
HDMI cable
Micro-USB cable
Power adapter
The OUYA blog reminds developers who receive this console that "They're a work in progress, so we want your feedback. (Yes, we know the D-pad and triggers on the controller still need work — the final version will be different.) There will also be plenty of bugs…help us find them so we can fix 'em! Please leave feedback on our forums at devs.ouya.tv." On the software side of things OUYA stresses that there's an "early early early" version of the TV friendly console user interface in place.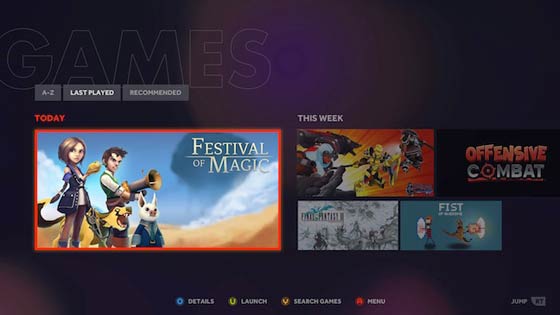 The OUYA Dev Portal has now opened to coincide with developers getting their hands on the console. The OUYA Development Kit ("ODK") has been released under a free software license and is currently downloadable from the Dev Portal front page.
Regular backers of the Kickstarter project, who paid as little as $95 plus $20 shipping, will get their consoles in March 2013 if the OUYA team continue to meet scheduled timings. The OnLive streaming games service implemented in the final shipping version of the console should also allow you to experience high-end games upon the console, albeit with a little lag.