More specs...


Other specs are:
• SMS/MMS/IM receive and send
• Email client
• Satellite Navigation
• Audio and video playback
• Vibration mode
• 'Flight Mode' – games operational but radio services switched off
• Approved for sale initially in USA followed by Europe
• Temperature range 0ºC - 55ºC
• Windows CE 5.0 operating system and DRM 10
• .NET compact framework 2.0
• SD card and Transflash interfaces
• USB OTG interface for synchronisation to a PC and connecting to a USB memory device
• MP3/WMA/HE-AAC audio playback, MPEG-4/H.264/WMV video playback with hardware acceleration
• High level 3D games
• Smart ADDs
• Downloadable screen 2D & 3D 'skins' for personalisation/market positioning
• Bluetooth support for telephony (Headset/Handsfree), gaming, stereo headset (AV)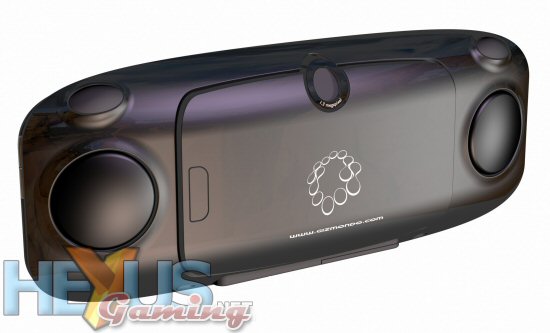 Carl Freer, co-founder and Chairman, Tiger Telematics, added;

"The convergence technology category is similar to that of cell phones where a one-size-fits all approach does not work. Our long-term objective is to provide a range of entertainment and messaging devices that cater to different entertainment desires. Widescreen will favourably compare to Sony PSP but with even more power and features. Also, ensuring backwards compatibility and a clear upgrade path for future models is an integral part of our multi-product roadmap. A personal favourite feature is the TV/Video out connection which will enable you to play your favourite games on your TV, using the Gizmondo Widescreen like a console joypad."

The new widescreen model and its new features will be unveiled at January's Consumer Electronics Show in Las Vegas, giving attendees the chance to try the new hardware out first hand.