PC Engine Core Grafx mini
Yet more retro mini consoles continue to be announced. The latest classic console to be squished into a modern HDMI friendly form packed with old classic carts on built-in flash storage is the PC Engine Core Grafx mini. From the name you might guess this 80s vintage console re-hash is based upon the PC Engine, also known as the TurboGrafx-16 in the USA. In Japan the new console will be known as the PC Engine mini, in Europe we will be getting the PC Engine Core Grafx mini, and US consumers will be offered the TurboGrafx-16 mini.
Konami crows that its original 16-bit console was the first of its kind to get a CD-ROM add-on and the first console to offer multi-tap support for up to five players - as well as attractive high-quality arcade ports, "many of which will be included in this re-release".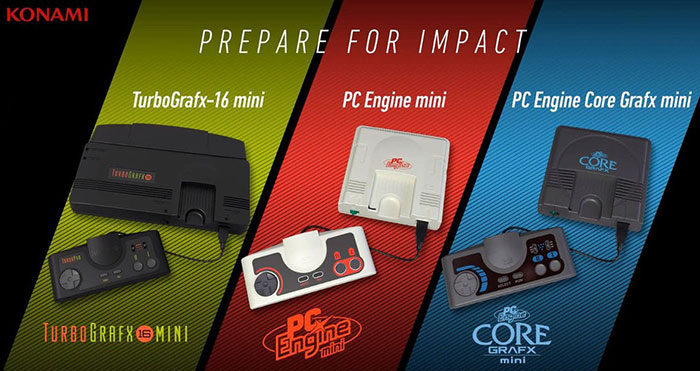 Unfortunately Konami is doing a Sega with the launch lineup and intends to drip-drip the pre-installed games in the mini console during the pre-release period. So far we only know of six confirmed titles:
R-TYPE
NEW ADVENTURE ISLAND
NINJA SPIRIT
Ys BOOK I & II
DUNGEON EXPLORER
ALIEN CRUSH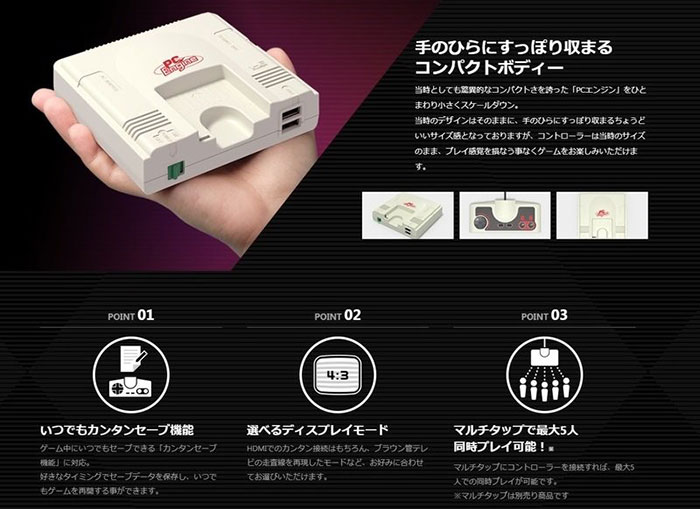 We don't have any pricing and availability info as yet.
Atari VCS
Atari has announced that the VCS reboot will become generally available from March 2020 but IndieGogo backers are promised theirs in "late 2019". This AMD Ryzen Embedded R1000 SoC powered system runs a Linux-based OS and will come stuffed with over 100 classic games - but will also support new titles.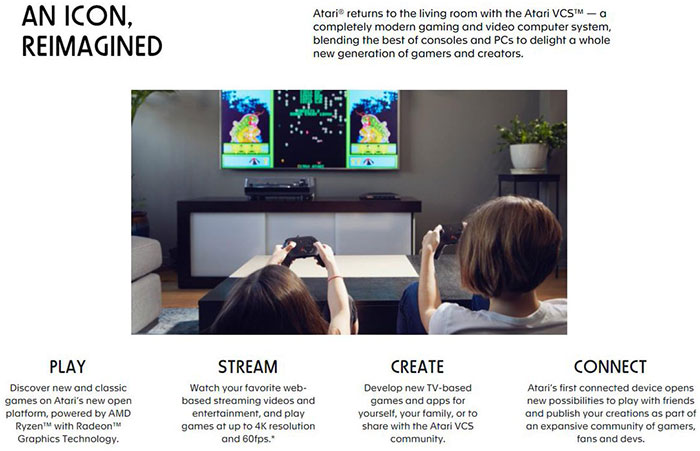 If you want to run other pass Atari has enabled the 'Atari Sandbox Mode' that "unlocks an open and expandable multimedia PC enabling complete freedom and versatility," according to a press release. Atari is currently showing off systems at the E3 2019 show.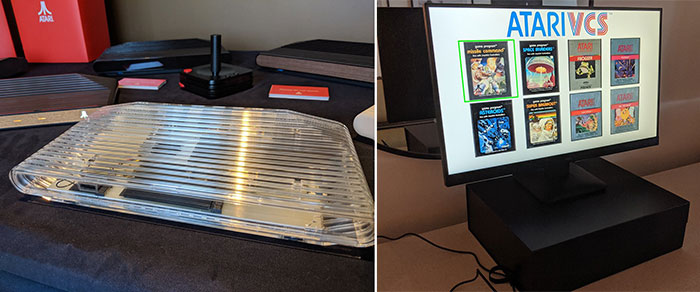 Pricing starts at $249.99 for the Atari VCS 400 Onyx (4GB) and tops off at $389.99 for one of three Atari VCS 800 (8GB) All-In system bundles. In the US pre-orders have already opened up at the likes of Walmart and Gamestop. Classic Joysticks and Modern Controllers will also be available separately at $49.99 and $59.99 respectively.