There has been a fair smattering of console-related news over the last few hours. So, I thought I would roundup a few of these news nuggets...
Ouya
HEXUS reported upon the Kickstarter sensation that gave birth to the Ouya console a number of times from 2012 to 2013, and the last time was back in July 2015 when Razer bought up the software assets and hired the technical team behind it. Now the end of this console is clearly in sight as the Forge TV/Ouya service will be shut down by Razer on 25th June.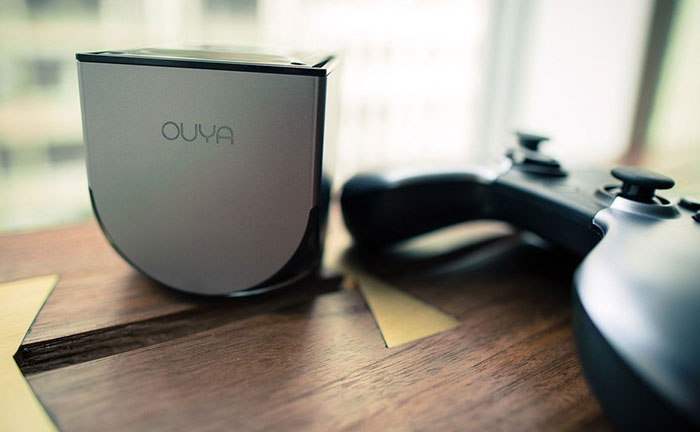 Razer explains that while the Ouya will continue to function as "would any Android TV set top box," your online account will be deactivated on the date specified, and the Discover games section will be gone from the dashboard. Furthermore, a sticky situation could arise as some previously purchased and downloaded titles "may still function if they do not require a purchase validation upon launch".
If you have any wallet funds, Razer encourages you to utilise them prior to the service shutdown.
Playdate
Out with the old and in with the new, as Veteran software developer Panic (best known for Firewatch and Untitled Goose Game) has unveiled a handheld game system called Playdate. The developer's sales spiel for the brand new system is as follows: "It's yellow. It fits in your pocket. It's got a beautiful black and white screen. It's not super cheap, but not super expensive. It includes brand new games from some amazing creators. Plus it has a crank."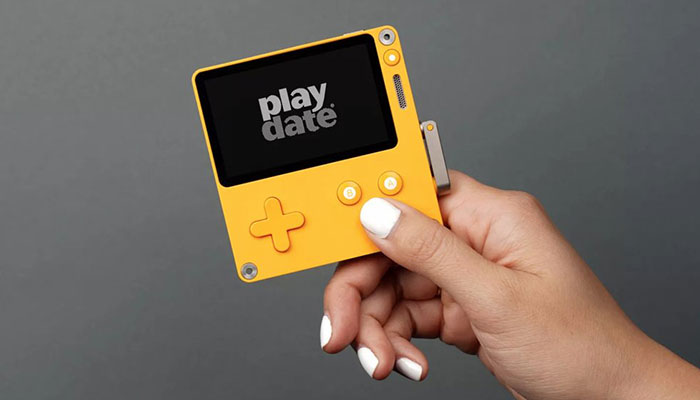 Other than the crank, which may find favour in fishing games or other delights, another special quality of the Playdate is the game delivery model. The 'date' element of the console's name comes from the fact that games arrive once per week in 'seasons'. The first season has already been put together and consists of 12 games.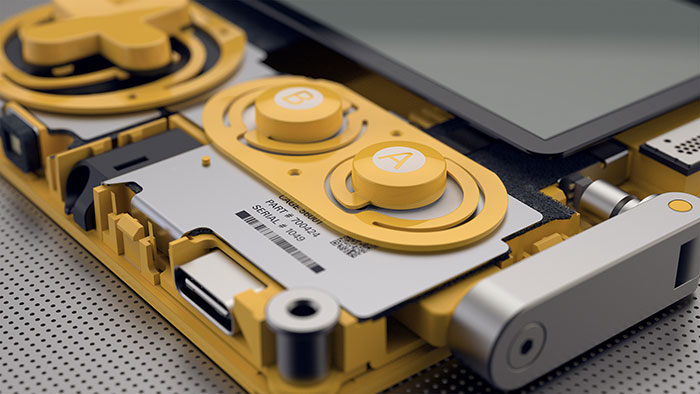 Fun is said to be at the heart of this project and as the date surprise will be part of that fun, the developers don't want to reveal too much about the first 12 games they have up their sleeves. Panic says of the games that "Some are short, some long, some are experimental, some traditional. All are fun".
Panic's Playdate will ship early in 2020 and will include 12 games as part of Season 1. The price has been set at $149.
Atari VCS controllers
Atari continues to drip -drip info about its upcoming VCS reboot. Its latest blog post claims that it has combined "the right mix of essential features, both old and new," with its Atari VCS Classic Joystick and Modern Controller, made in partnership with PowerA.
Starting with the Classic Joystick, this builds upon the simplistic base of the original with fully digital control and snap-back to centre, with a modern twist - it can rotate like a paddle controller, adds LED ring lighting, a second trigger on the side, plus Bluetooth or wired USB connectivity options.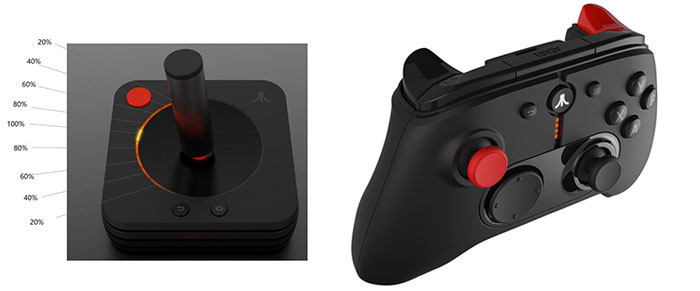 Atari's Modern Controller looks a lot like the standard gamepad designs we see from Sony and Microsoft. It is touted as "a high quality, stylish Bluetooth/USB controller for PC and mobile gaming". Its rechargeable battery offers between 10 and 15 hours of continuous playtime, which can be extended significantly if LEDs and rumble options are shut down.
PowerA told Atari that it will be firing up for full production this summer. Complete systems from Atari are still scheduled to start shiping before the end of 2019. Retailer stocks are estimated to appear early in 2020.