Valve has decided to discontinue the Steam Link hardware solution. In a brief community bulletin yesterday, the firm noted that the "Steam Link hardware (is) almost gone". It went on to explain that it had no Steam Link HDMI boxes left in Europe and only a few in its US based inventories. This device has been sold off at great discounts over the last year or so and now Valve has the Steam Link app (Android) which offers similar Steam content streaming functionality.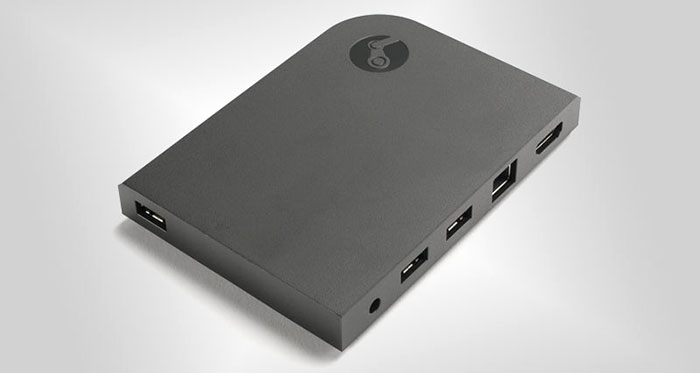 As a reminder, the Steam Link hardware "allows you to stream games from the Steam Library on your PC to any TV in your home". The portable-HDD sized device offers the following key specs to make streaming of Steam content to your TV easy and swift:
1080p resolution at 60 FPS
Wired 100Mbit/s Fast Ethernet (recommended connection method) and Wireless 802.11ac 2x2 (MIMO) networking abilities
3x USB 2.0 ports
Bluetooth 4.0
HDMI out
Supports Steam Controller (sold separately,) Xbox One or 360 Wired Controller, Xbox 360 Wireless Controller for Windows, Logitech Wireless Gamepad F710, or keyboard and mouse
In-box: Steam Link, Power cable and adapter, HDMI 2.0 cable, Ethernet cable
One way of simply describing the above box would be as an Ethernet/wireless HDMI adaptor for your PC. Though primarily intended for Steam gaming, users could put various "non-Steam games" or apps into their Steam library for big screen consumption. Users can minimise the Steam interface too - for streaming other content from the Windows desktop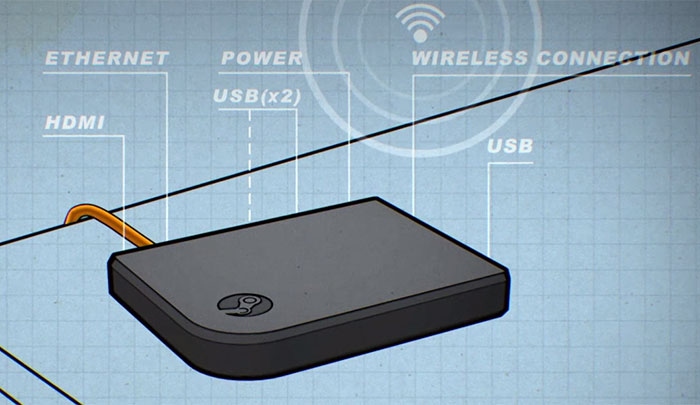 If you have bought and regularly use a Steam Link box, Valve has some words of reassurance. It says it will "continue supporting the existing Steam Link hardware," alongside its development of the software version of the Steam Link which isn't reliant on its own brand hardware solution.