The trend for mini-versions of vintage gaming machines continues. This time around SNK wants in on the action with the upcoming official Neo Geo Mini. The new mini console is one of the first we have seen with a built-in display. It mimics the SNK Neo Geo MVS (Multi Video System) cartridge-based arcade cabinet system which was launched back in 1990.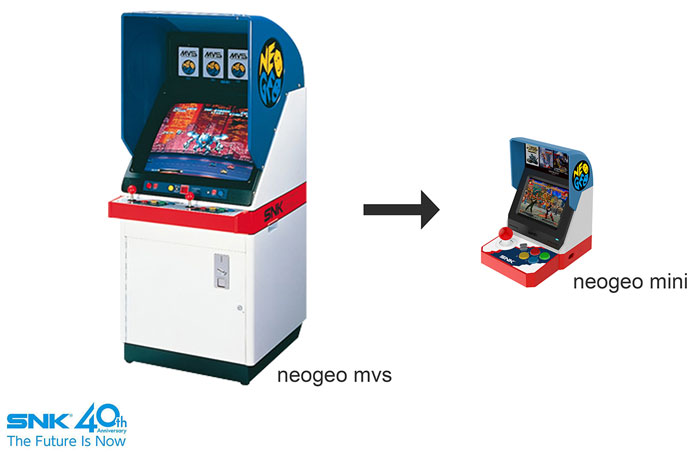 Described as a 'palm sized machine' the new Neo Geo Mini expands on the maximum six titles capable of being pre-installed in the original MVS to 40. Only 148 games were made available for this system.
As you can see in the pictures, the Neo Geo Mini includes both a screen and controls, quite a distinction to most of the official mini retro gaming machines we have seen thus far, which are designed solely for plugged-into-TV use. However, you can bypass the Neo Geo Mini's built-in 3.5-inch diagonal display via an HDMI hookup. There's a headphone jack too for other audio options or just playing quietly. The mini measures W135mm × D108mm × H162mm / 600g.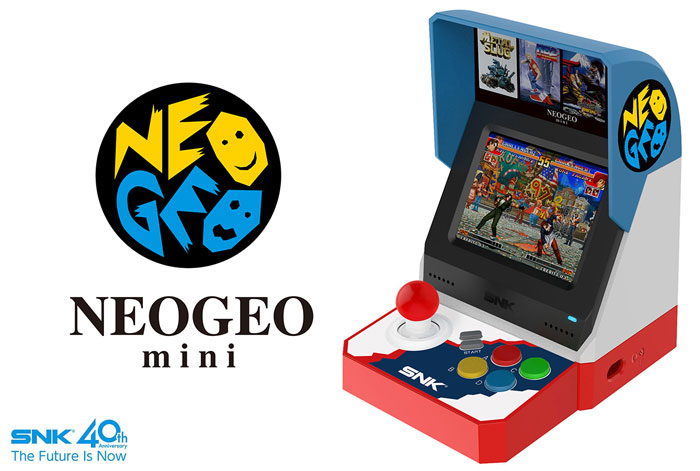 You might be worried about the size and durability of the built-in control set which you see in the mini arcade machine. Many of the Neo Geo's best titles are known for their frenetic button-mashing action. Happily, the mini can also be paired with up to two external controllers. This allows you to use the Neo Geo Mini on its own or with various degrees of less portable gear, for display/control as you wish. As the machine actually doesn't have a battery power option, it isn't very portable anyway (PSU not included).
Last and probably least, the Neo Geo Mini will be produced in a domestic version for Japan and an International version for other territories. These are styled a little different, especially the built-in control pads, and are likely to default to Japanese and English language UI/games settings respectively.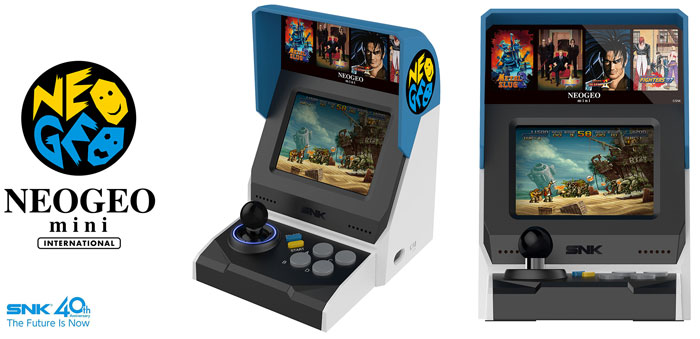 Details about the SNK Neo Geo Mini's games, pricing, availability, and release date are yet to appear.