Nintendo has revealed the Classic Mini Super Nintendo Entertainment System (SNES). This compact console will play many of your favourite games from the 16-bit era and it comes with a surprise bonus - Star Fox 2. This game is the sequel to the original Star Fox (originally titled Starwing upon release in Europe) game "that was created during the Super NES era but never released…anywhere!"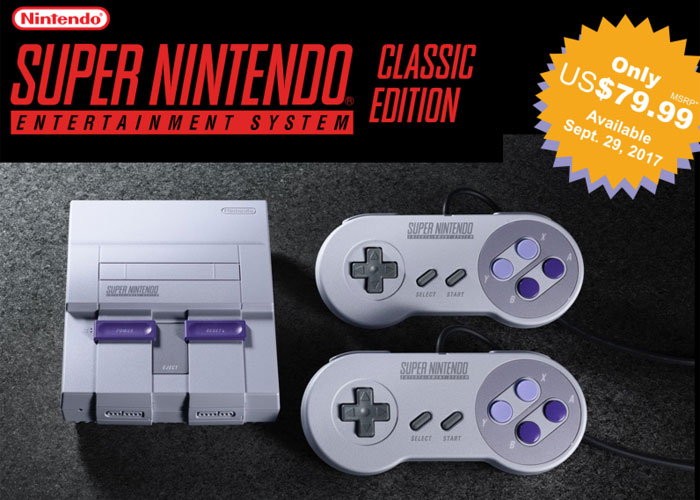 The Nintendo Classic Mini SNES is, as you would expect, a small HDMI connected console that comes with a smattering of classic SNES games built-in, a pair of SNES classic controllers, and a USB cable with which to power the console (you must supply your own USB charging plug). It's basically a repeat of the discontinued Classic Mini NES but with your 16-bit Nintendo favourites pre-installed.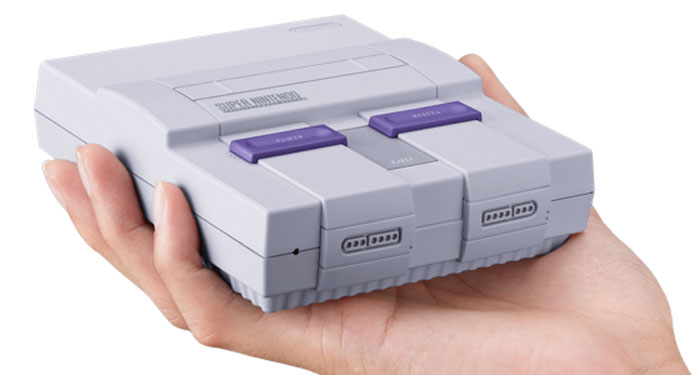 The pre-installed games list is all-important as these mini consoles don't sport cartridge slots. So without further ado, here's the list for the European version of the console:
Contra III The Alien Wars
Donkey Kong Country
EarthBound
FINAL FANTASY® III
F-ZERO
Kirby Super Star
Kirby's Dream Course
The Legend of Zelda: A Link to the Past
Mega Man™ X
SECRET of MANA®
Star Fox
Star Fox 2
Street Fighter™ II Turbo: Hyper Fighting
Super Castlevania IV
Super Ghouls'n Ghosts™
Super Mario Kart
Super Mario RPG: Legend of the Seven Stars
Super Mario World
Super Mario World 2: Yoshi's Island
Super Metroid
Super Punch-Out!!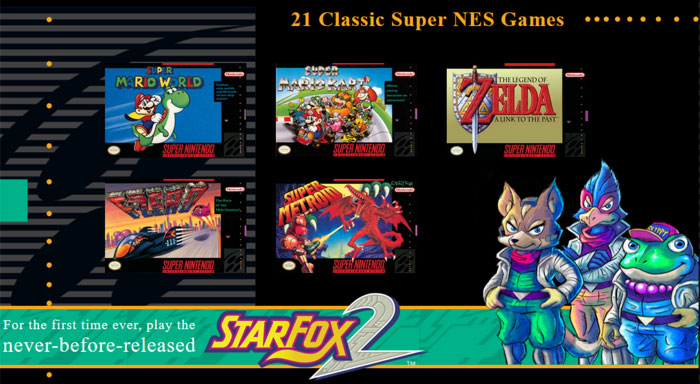 I'm not sure if the US game list is exactly the same as the EUro one but it seems to be. Whatever the case, Nintendo says the games on these consoles are all NTSC 60Hz versions.
While two controllers are provided in the box, Nintendo says your old Classic Controller and Classic Controller Pro accessories can be used if you still have them. Having a pair of controllers in the box is great for all the multiplayer titles.
It didn't take long for hackers to find a way to shovel more games on the NES Classic Mini, so if you are bitterly disappointed by the launch lineup of titles there's some hope you might be able to tweak it, though such a hack would likely invalidate your warranty and various copyright laws so couldn't be recommended.
At an MSRP of $79.99 in the US this is likely to be £79.99 in UK stores unless something drastic happens to the pound, either way, before the end of September.