Ninjas in Pyjamas
Asus ROG has announced that it is now the primary hardware provider for Ninjas in Pyjamas. The eSports team, otherwise known as NIP for short, are best known as the reigning champions from Dreamhack Masters Malmö last year.
DreamHack Masters Las Vegas kicked off last night and features the world's top CS:GO (Counter-Strike: Global Offensive) teams, including NIP, "in an epic battle for the title, glory, and $450,000 in cash prizes". Asus ROG points out that NIP's strengths aren't one dimensional, and that in addition to ruling the CS:GO roost it has had successes in Overwatch, and with its recently assembled DOTA2 team.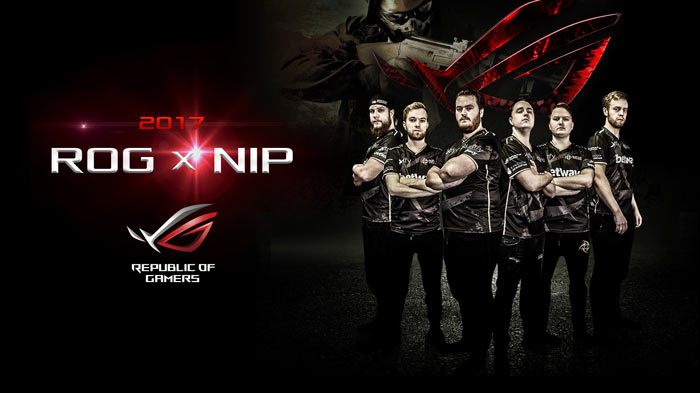 Derek Yu, ROG Global Marketing Director, said Asus ROG was "very excited to join forces with NIP and to supply them with the latest ROG gear". Yu went on to hammer home the message that you too can be a gaming champ with cutting-edge ROG products and their "highest levels of performance, quality and stability".
For a full run down of the NIP team, including member photos and mini-bios, head on over to the Asus ROG blog page.
Asus ROG Strix Impact MOBA gaming mouse
In other Asus ROG news, a new MOBA gaming mouse has just been announced. The Asus ROG Strix Impact is an evolution of the ROG Sica design, with its inherent simplicity. Here you have a wired optical mouse which is lightweight and ergonomic in an ambidextrous fashion. Its speed, comfort, and durability are said to be a perfect match for MOBA players' needs.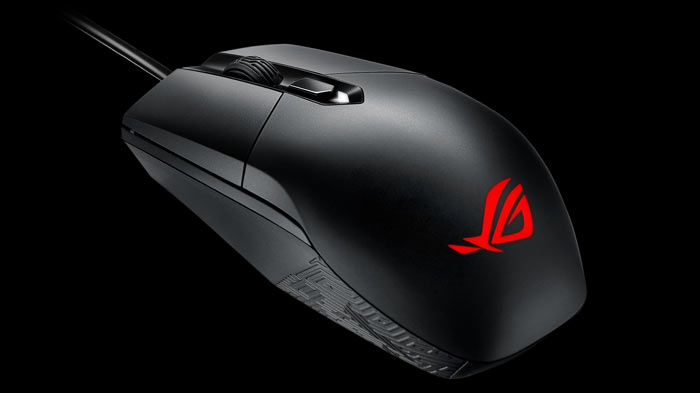 Compared to the Sica, Asus ROG has upgraded the Omron switches to be rated at 50 million clicks (rather than 20 million). There's an on-the-fly DPI adjustment switch and DPI indicator so you know your current settings at a glance.
ROG Armoury software affords gamers great control over their Impact mouse with the adjustment of button mappings, tweaking performance settings, and saving of mouse profiles facilitated.
Yes, the Asus ROG Strix Impact has RGB lighting. Multiple lighting effects are available via ROG Armoury and the RGB LEDs can synchronise with other Asus Aura peripherals.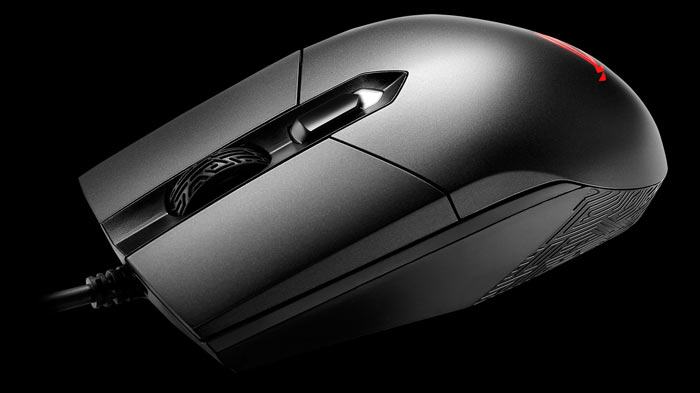 Further important physical characteristics of the new mouse are its; low-friction cable and angled cable attachment point to minimize cord drag, a 5000DPI sensor, tracking speed of up to 130IPS, tracking acceleration of 30g, size of 115 x 62 x 39mm, and weight of 112g with cable (91g without cable).
The Aus ROG Strix Impact will be "available soon," in the UK with an SRP of £46.99.