Non-profit archival organisation The Internet Archive has made an astounding 900 classic retro coin-operated arcade games, from the 1970s through the 1990s, available to play for free in your web browser. This is a project dubbed The Internet Arcade, reports IGN.
As part of its quest to preserve computer and video game history, the new project follows up last year's Historical Software Collection, that contained a smattering of classic console games, computer games and other software. Now popular titles such as Burger Time, Q*Bert, Defender, Galaga, Super Pac-Mac, and Tron can all be found in The Internet Arcade.
The games run upon a multi-platform emulator called JSMESS (JavaScript Multi Emulator Super System, based upon MAME), meaning that no third-party software will be required to play. Curator Jason Scott recommends Firefox as the best browser to run these titles, but different browsers can also be used.
"Obviously, a lot of people are going to migrate to games they recognize and ones that they may not have played in years," Scott said in a blog post. "A few more, I hope, will go towards games they've never heard of, with rules they have to suss out, and maybe more people will play some of these arcades in the coming months than the games ever saw in their 'real' lifetimes." He went on, optimistically, "My hope is that a handful, a probably tiny percentage, will begin plotting out ways to use this stuff in research, in writing, and remixing these old games into understanding their contexts. Time will tell."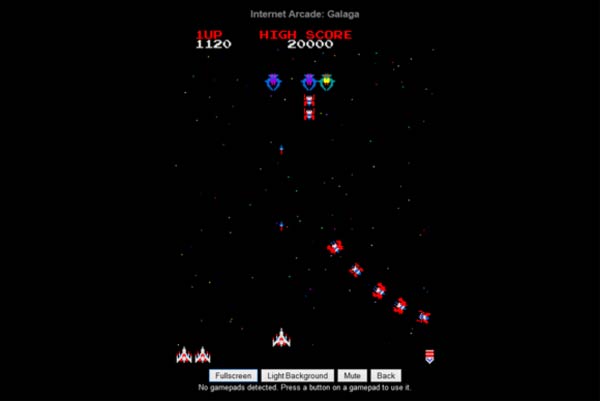 With no specific instructions for the vast range of games here readily available, PC world has mapped out some basics for us. "Most games default to using the Arrow Keys and Left Shift/Alt/Ctrl for actions, with "5" adding credits and "1" starting a (single player) game. Or hit Tab to change key bindings." The site also warns that some of the games may not run perfectly, and some may have bugs resulting in glitchy sound and offer only spotty input support.
Have you delved into the Internet Arcade yet? I just tried to load my old favourite 'Joust' in Firefox, but I've been waiting quite a long time for it to load and no game yet… Let us know which games are your favourites in the comments below.