We saw several Android mini-consoles spring up in 2013, the most notable of which was probably the Kickstarted OUYA. Perhaps a bit late to jump on the bandwagon, but on it with hardware ticket in hand nonetheless, is Huawei with the 'Tron', which it showed at the CES late last week. The console and controller use pretty decent Android hardware and will be available relatively cheaply for the equivalent of US$120 (RMB 726) in China from May. It's not known when or if it will be available in other territories.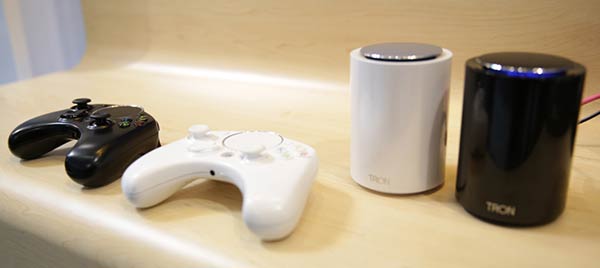 As you can see from the pictures the console looks like a chubby cola can or a shrunken Apple Mac Pro. This chassis, available in black or white with matching controller, contains the following hardware:
Nvidia Tegra 4 processor
2GB of RAM
16/32GB built in storage + microSD card slot in the base
Ethernet port, Wi-Fi a/b/g/n/ac and Bluetooth 3.0
Full-sized USB3.0 port, HDMI out, headphone socket
Android 4.2.3 - customised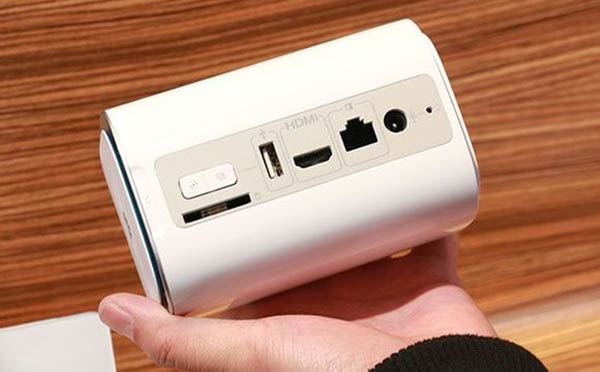 The Huawei Tron controller takes its influences from an Xbox 360 type with a large central disc shaped touch pad interface. This controller connects via Bluetooth and there is apparently a bit of lag, as is common with these input devices.

Looking at the price, it's more powerful than the Tegra 3 powered OUYA and thus more expensive than that $99 console. However it undercuts other Tegra 4 powered consoles such as the Mad Catz MOJO by quite a bit. Finally another nicety of the Huawei Tron is that it is capable of 4K media playback, a feature which was demonstrated at the CES.