Google has officially launched the Google Play Pass subscription service. This is Google's Android answer to the recently launched Apple Arcade for iOS (games only). In brief, this US$4.99pcm subscription nets users access to a curated collection of over 350 apps and games – sans ads or in-app purchases. New apps and games will be added every month.

It is hoped that Google Play Pass will "encourage people to try new experiences they would not have otherwise," in the words of Maria Sayans, CEO of Ustwo games, creators of Monument Valley. Among the familiar best selling and fully unlocked titles like Terraria, Monument Valley, Risk, Star Wars: Knights of the Old Republic, and AccuWeather you will find less familiar picks from Google's staff.
Subscribers will have access to the Pay Pass tab within the Store, to make the curated list of apps and games easier to find and use/enjoy. However, they also feature in the standard Google Play listings highlighted by a Play Pass ticket icon.
A single subscription covers the whole family: family managers can share access with up to five other family members. Each member of the family has their own experience and won't be affected by what apps and games others download.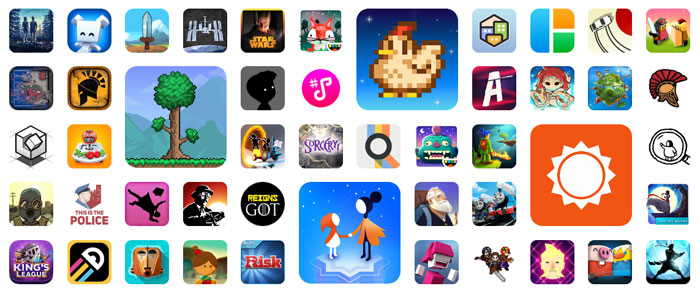 To promote its Play Pass subscriptions, Google has a both cut price introductory offer and a free trial available. The free trial period of 10 days is available for would-be subscribers. Furthermore, a limited time promotion is advertising the Play Pass for $1.99 for the first 12 months (must sign up before 10th Oct).
At the time of writing Google Play Pass is US-only. We are asked to stay tuned for international availability.