Press release


Eidos Interactive, one of the world's leading publishers and developers of entertainment software, can today confirm that it will be handling the exclusive European distribution of Tecmo's Ninja Gaiden Sigma on PlayStation 3 this summer.

Developed by Tecmo's Team Ninja, the critically acclaimed Ninja Gaiden series has been lauded as one of the most intense and exciting action video games ever created. The previous Ninja Gaiden on Xbox achieved an average review score of 92% (taken from over 100 individual reviews), with Ninja Gaiden Black, also on Xbox, achieving 94% (source: Gamerankings.com). Ninja Gaiden Sigma will be the first next-generation game in the series, following the adventures of Ryu Hayabusa, the original Ninja.

"This is a really exciting opportunity for Eidos and Tecmo. Ninja Gaiden is one of the most respected game franchises around and now we have the opportunity to bring Ninja Gaiden Sigma to PS3 consumers throughout Europe," said Jane Cavanagh, Chief Executive, Eidos.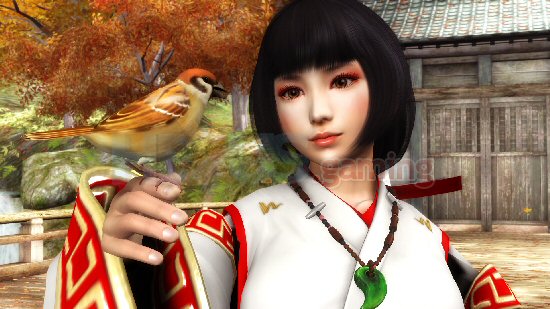 Ninja Gaiden Sigma on PlayStation 3 will be released throughout Europe this summer.