Wallace & Gromit: The Curse of the Were-Rabbit


Konami of Europe has announced it is to publish the official video game based on Aardman and Dreamworks' forthcoming Wallace & Gromit: The Curse of the Were-Rabbit movie, both due in October.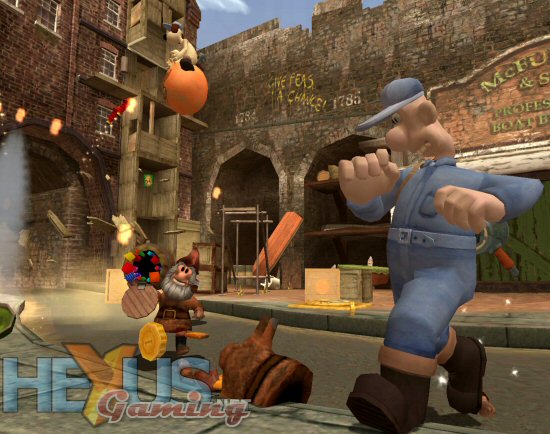 The cheese-loving Wallace (voiced by Peter Sallis) and his loyal dog, Gromit, make their big screen debut in a tale of giant vegetables, terrifying lupine beasts, and inventions gone awry. Featuring the vocal talents of Helena Bonham-Carter as Lady Tottington and Ralph Fiennes as her snobby suitor, Victor Quartermaine, the film centres on the annual Giant vegetable Competition, which Wallace & Gromit have been protecting with their latest 'Anti-Pesto' company, which keeps rabbits away from the would-be winning veg.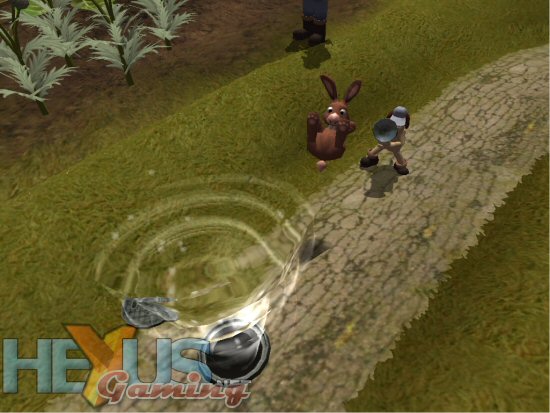 However, a huge, veg-eating beast starts to terrorize the neighbourhood and is destroying the prize exhibits. Wallace & Gromit are hired by Lady Tottington to save the day, but the unscrupulous Quartermaine demands to hunt down the 'Were-Rabbit', and hopefully win the hand of his good Lady in the process. But what are his real intentions...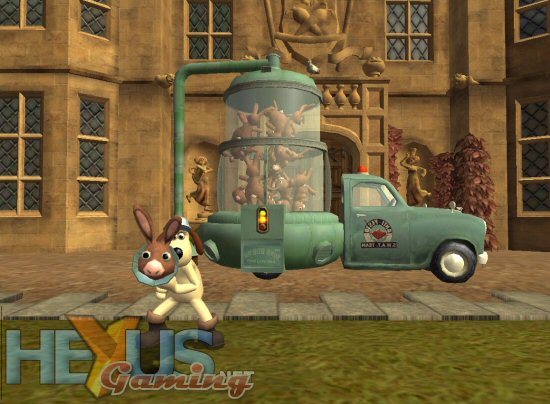 Konami's Wallace & Gromit: The Curse of the Were-Rabbit game will closely follow the events of the Aardman film, with players using co-operative modes to guide any pairing of Wallace, Gromit or their rabbit friend, Hutch, through four huge areas. Players will be given a free reign of the area as they attempt to solve the problems besetting the Giant Vegetable Competition, and their mission takes them from the seaside to suburbia as they venture out at night to confront the beast responsible for the vegetable-based carnage.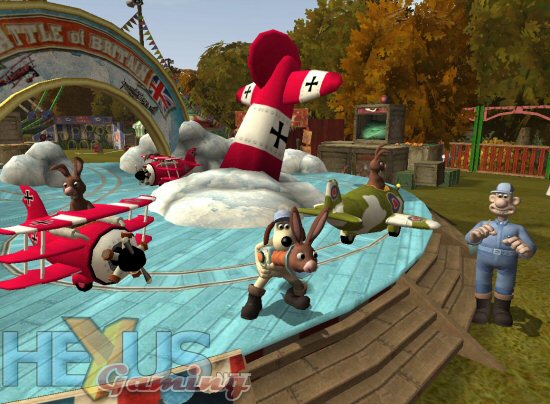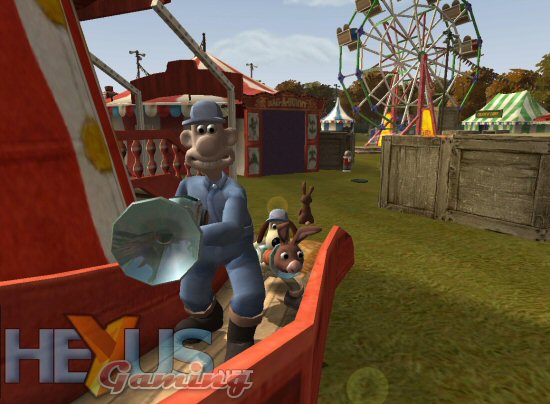 Adding to their troubles, though, the villain of the piece has seized control of Wallace's 'Mind-Manipulation-O-Matic' device to transform common garden pests into bigger, more dangerous Were-beasts, and only Wallace's Bungun – a device to suck up adversaries or anything that is lying around and then fires them at tremendous speed – can save the day. Wallace's skill with gadgets also ensures that further apparatus is available, with Electric Screwdrivers, Harvesters and Grapplers appearing throughout the game to bolster the inventor's arsenal and help bypass puzzle-based elements in the game.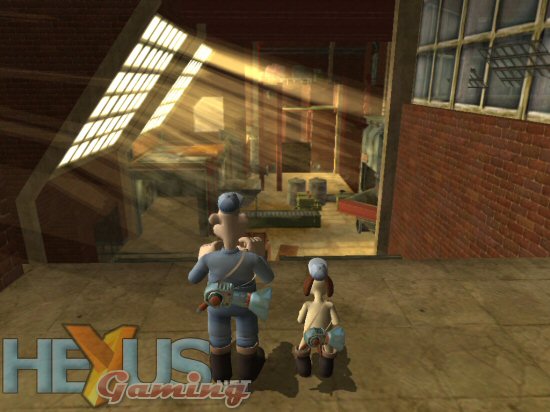 Says Nick Park, Creator and Director of Wallace & Gromit: "The game has given us the opportunity to create a more adventurous environment for the characters. Deeper storylines, that couldn't be accommodated in the film, have been developed and are there ready to be explored. The Were-creatures, for example, was a theme we would have loved to have included in the film, I'm delighted to say that they are here in the game."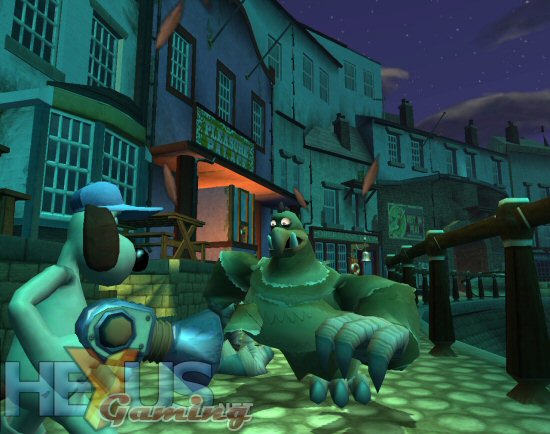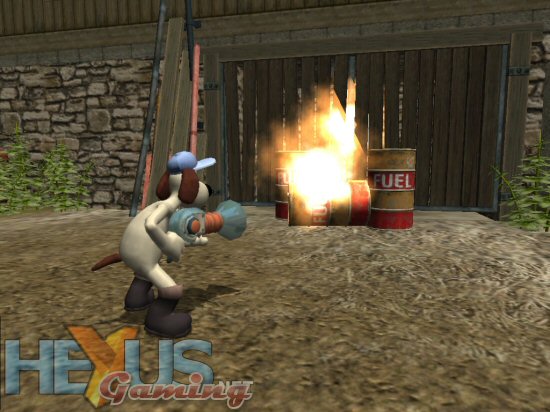 Wallace & Gromit: The Curse of the Were-Rabbit will be released for PS2 and X-Box in October.