Touch Screen controlled team tricks
So, what has EA got in store for us for the handheld version of FIFA Street 3? Well, first up we have the tiniest screenshots we've ever seen, so it's pretty to tell how it looks, but we are assured that the DS version will feature the same stylised carictures that appear in the Xbox 360 and PS3 versions with appearance from many famous players, including Wayne Rooney and Ronaldinho (does he have another name?).

The game will obviously feature a Touch Screen control system where you can use the stylus to perform over-the-top trick moves, passes and shots.

FIFA Street 3 will once again be a fast-paced, arcade football experience which places the game's biggest stars in exotic locales around the world and will feature the world's best players representing 18 of the top international teams.

With the all new FIFA Street 3 Touch Screen control scheme you can control all aspects of your team's performance from passing and shooting to more advanced moves like juggling, headers and bicycle kicks. Use the stylus and simple button controls to combine moves together between players to execute rewarding combos – providing you with tons of different ways to showcase your street skills. Fill up your Gamebreaker bar and trigger Touch Screen controlled team trick moments to increase your chances of scoring a goal.

FIFA Street 3 on the Nintendo DS will also features an exclusive mini-game called Kick Ups that will challenge you to keep the ball in the air and test your ball juggling skills.

Build your team around your favourite player in Street Challenge Mode, and then take them from Pretender to Legendary status by completing challenges, developing Team Chemistry, improving your Reputation and unlocking balls, kits and a few surprises. Take your team to the urban playgrounds of South America, the rooftops in Asia, the streets of Europe, or a special location in Africa exclusive to the Nintendo DS.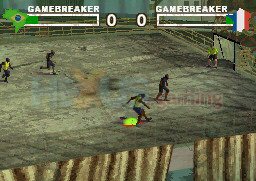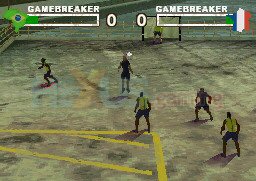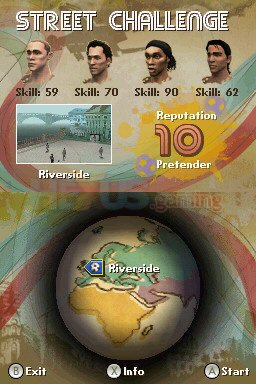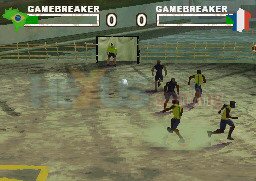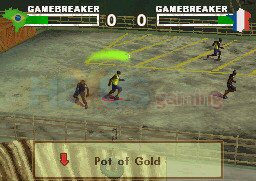 FIFA Street 3 is currently set for an early 2008 release.