The ace of bass
With a name like Roar you'd expect to belt out some serious power from this paperback-sized beastie, right? Creative doesn't disappoint in this regard. The amount of sound belies the relatively small stature of the Roar 2. Increasing your smartphone/Roar's volume to maximum enables this diminutive box to fill a 17ft by 13ft lounge with consummate ease. Getting loud is often straightforward, but maintaining hold of sound quality oftentimes isn't. The Roar 2 does what it should by increasing volume without sacrificing quality or blowing out through distortion. Going full chat causes the side-mounted passive bass ports to vibrate tremendously.
Separate speakers help to distinguish highs and lows, and each combine to offer a neutral, well-balanced sound that, as it should, simply gets louder with more volume. Bass is never let loose at the expense of mid-range and treble. This is no reference speaker suitable for audiophiles, clearly, but given the spatial confines and price point Creative is working with, sound quality is more than acceptable across a number of genres and instruments.
Bass fiends are well-catered for with two levels of additional thumpery. Did you notice the Roar button on the side? Press it once to activate what Creative terms Tera-bass, confirmed by voice message that temporarily overrides the song. The effect is one of adding more heft and bass at what I'd consider reasonable volume levels. There's a noticeable extra punch to tracks that would displease the audiophile but is just the ticket for a dub-step fan. Pressing the button again brings full-on Roar mode into action, which increases the volume and oomph further. Note that Roar activation has a rather large effect on battery life - I'd recommend having it plugged into the mains if you wish to use it for extended periods.
Orientation also plays a part in the perceived sound quality. Most passers-by commented that the soundstage was definitely better when Roar 2 was laid flat, speakers firing upwards. Perhaps the best compliment that can be paid to the Roar 2 is that many users initially thought the sound was being pumped from a much larger, unseen unit.
Compared to its peers such as the Ultimate Ears Boom 2, which I've used previously, the Roar 2 is more than capable of holding its own in the sound stakes. The sound may not be as omni-directional yet it's arguably richer and better. Any portable-speaker designer has to weigh up the competing factors of size, weight, and cost. Producing a genuinely room-filling sound from a speaker the size - and weight - of a house brick is no mean feat, so Creative sacrifices absolute portability against requirements that it understandably finds more urgent..
This is an indoor speaker that would generally stay around the house, moved from room to room rather than be taken in a backpack. Hitting all the right notes, if you excuse the egregious pun, Creative has built a high-quality Bluetooth speaker that excels in providing an impressive amount of sound from, relatively speaking, such a small chassis. My only real gripe is with the £149 price, which is more expensive than the previous generation. Looking at it the other way, the Roar 2 is able to compete, on a sound level at least, with more expensive speakers from the likes of Bose.
More than just a noise maker, anyone in the market for a high-quality Bluetooth speaker would do well to give the Creative Sound Blaster Roar 2 an audition - you might just be surprised to learn of its trouser-flapping abilities.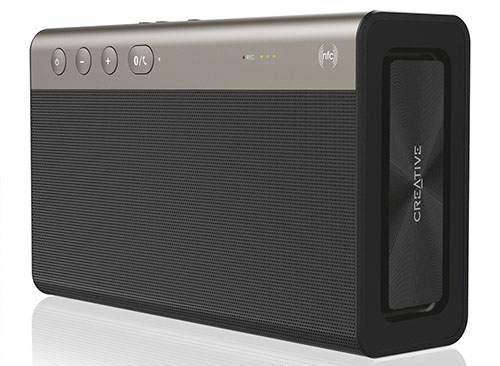 The Good

The Bad

Room-filling sound
Excellent build quality
Music jukebox ability
Roar bass works well
Augments PC speakers

Can't plug in USB or SD card
Exposed ports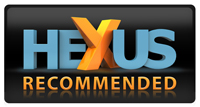 Creative Sound Blaster Roar 2
HEXUS.where2buy
The Creative Sound Blaster Roar 2 is available to order from Scan.co.uk.
HEXUS.right2reply
At HEXUS, we invite the companies whose products we test to comment on our articles. If any company representatives for the products reviewed choose to respond, we'll publish their commentary here verbatim.