Italian company Zeromobile has caught on to the popularity of WhatsApp and announced WhatSim, a WhatsApp-only SIM card that comes with a plan which allows users to access the IM service for no further charge around the globe.
Having recently hit 700 million monthly active users, sending 30 billion messages daily, Facebook-owned WhatsApp is certainly one of the most popular modes of communication, capturing a large amount of the world's texting traffic. The newly launched WhatSim is the WhatsApp data plan for the world, and its €10 per annum price tag will allow users to chat on WhatsApp for free in 150 countries.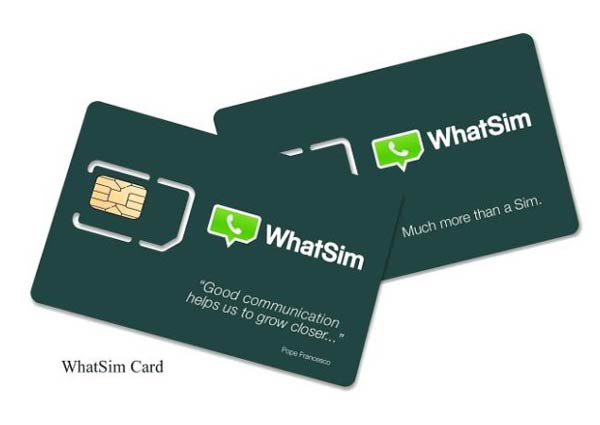 "WhatsApp is the future of mobile communications. Its only "limit" is the data connection especially when you are travelling because the roaming charges are expensive and you can't always find Wi-Fi everywhere and it is not always free. As someone who appreciates and uses WhatsApp, I tried to figure out how to get around this problem. That's why WhatSim is an extraordinary opportunity for WhatsApp," said Manuel Zanella, the inventor of the card and also the founder and CEO of Zeromobile.
WhatSim is compatible with 400 operators across the globe, allowing users to easily connect to a provider network in foreign countries without the need for Wi-Fi or incurring extra roaming charges. The company explains that WhatSim will even search automatically for a new provider depending on your location, and if it finds a provider with better signal, it will switch over by itself without the user even noticing it.
Multimedia costs extra
The one-time payment for the SIM card will grant the user free use of WhatsApp all over the world for a year. While sending and receiving text messages, location updates and contacts via the app is free, when it comes to multimedia sharing of stuff including photos, videos, and audio clips, users will be required to purchase extra credits. How much you get for your credits also depends on where you are travelling. Purchasing these "recharges" is done through WhatSims website, and for less friction, from a dedicated app that's in the works and will be available soon.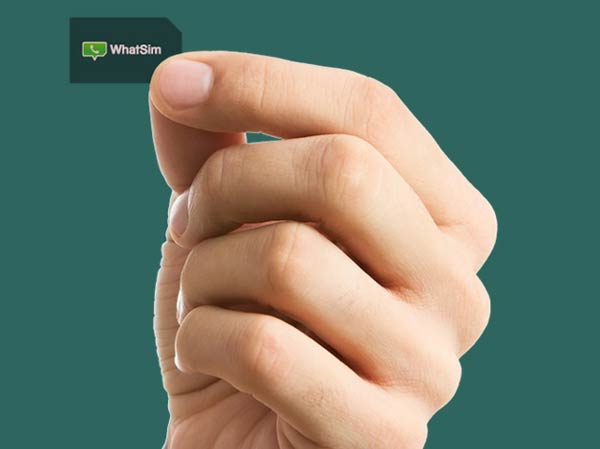 The SIM card is available to buy via the WhatSim website, and standard worldwide shipping is €5. Zeromobile also is planning to make the SIM available via "network of local distributors in over 100 countries" The concept is likely to be adopted well as it in effect allows users to maintain a line of communication wherever they are in the world for very little investment. Shipping of WhatSim orders will start from 26th February.
In related news WhatsApp has just made it to desktops via a Google Chrome webapp. Apparently to use the webapp your phone must already be connected/logged into the network.