Google unveiled its newest Nexus-branded lineup of devices on Wednesday. Headlining the range it introduced a new high-end Nexus 6 smartphone to the mix that's powered by the company's latest Android 5.0 Lollipop.
You could say that the new Nexus smartphone hops on the phablet bandwagon with its 5.9-inch 2560x1440p Quad HD display. It is likely to compete head on with Apple's iPhone 6 Plus and the popular Samsung Galaxy Note range. Google has departed from its past plans of deliberately pricing new models significantly below rival flagship products with the Nexus 6. However this new phablet does receive an upgrade on nearly every aspect of its predecessor, the Nexus 5.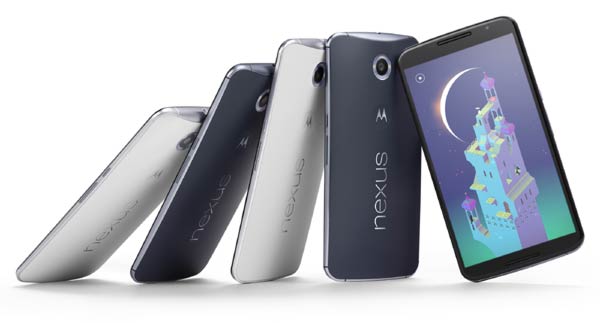 For this latest Nexus smartphone the internet search giant has transferred the manufacturing duties from LG to its previously owned Motorola brand. The device styling has more than a passing resemblance to Motorola's newly released Moto X (2nd gen) with a metal flash ring surrounding the 13MP main camera and a dimpled Motorola logo on the rear.
Powered by a 2.7GHz Snapdragon 805 quad-core CPU paired with 3GB of RAM and Adreno 420 GPU graphics the handset offers plenty of portable performance. A large 3,220mAh battery promises over 24 hours of use from a full charge. A 2MP front-facing camera is provided in addition to the main 13MP shooter that supports 4K video recording. Sound can be output via dual front-facing speakers.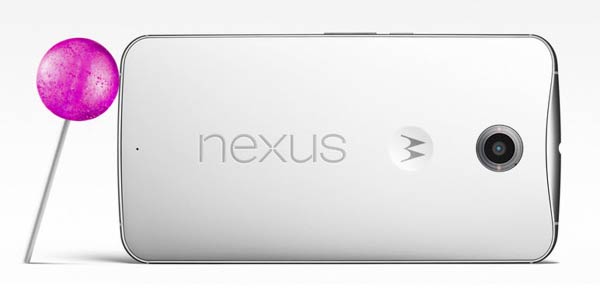 The Nexus 6 will sport a new feature called Turbo Charger, giving the device up to six hours of battery life with just 15 minutes of charging. New hands-free voice activated functions are also provided. The Nexus 6 will come in two colours, midnight blue and cloud white, with storage options of 32 or 64GB. As Nexus-watchers might expect, Google will not be providing microSD expansion with the Nexus 6 smartphone.
The Google Nexus 6 is expected to become available in 27 countries next month and can be pre-ordered online later this week. It will be selling at $649 compared with, for instance, $749 for the Apple iPhone 6 Plus. In comparison last year's $349 Nexus 5, however, it is a huge step up in price bracket.