Rather than let the leaksters control the news-flow, Google appears to have grasped this aspect of marketing/PR and decided to drip-drip selected info about its upcoming Pixel 4 ahead of the big launch event. Last month we saw Google start this process by releasing official Pixel 4 device renders. A few hours ago it added some functionality and hardware details, mostly to do with the upcoming smartphone's Face Unlock and Motion Sense technology.
Google says that its Advanced Technology and Projects team (ATAP) has been working on Soli, a motion-sensing radar, for the last five years. The new Google Pixel 4 will feature Soli to sense user motion around the smartphone for the purpose of motion control.
Soli in the Pixel 4 will allow you to use simple hand gestures to skip songs, snooze alarms, and silence phone calls. This admittedly narrow range of use-cases will evolve over time, as Pixel devices improve and Motion Sense is developed.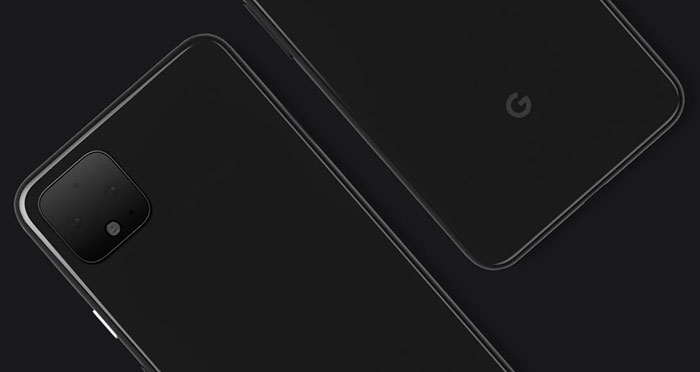 Moving along, the other feature that Google highlights in its video and blog post is Face Unlock. While this feature might sound very familiar, Google insists it is "engineering it differently". No special user pose or phone positioning is required for Google's Face Unlock to operate properly and securely. "As you reach for Pixel 4, Soli proactively turns on the face unlock sensors, recognizing that you may want to unlock your phone. If the face unlock sensors and algorithms recognize you, the phone will open as you pick it up, all in one motion." And Google goes on to boast "Better yet, face unlock works in almost any orientation - even if you're holding it upside down—and you can use it for secure payments and app authentication too."
Another aspect of Google's Face Unlock the search giant wished to highlight was that all the identity processing is done in-device, so isn't shared with Google services, for example. Instead face data is "securely stored in Pixel's Titan M security chip," as is the Soli sensor data.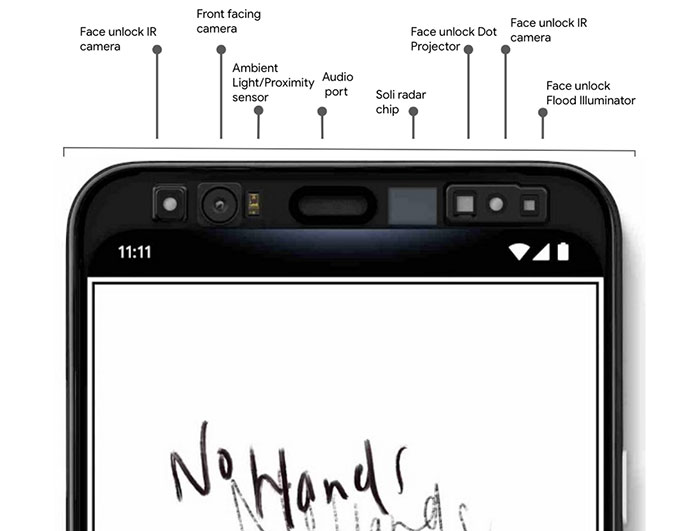 Interestingly, Google has shared an x-ray shot of the Pixel top bezel, clearly showing the array of sensors users will have use of in the new devices later this year. Four of the front-mount components you see are dedicated to the face unlock process. Soli relies upon just a single rectangular sensor, and the other news here is that you will have a single wide-angle front facing 'selfie' cam on the Pixel 4 models.
The Google Pixel 4 is expected to be fully launched at Google's annual October hardware event.
Considering Google's above motion sensor news, I remember owning various smartphones over the years, with gesture control for some level of functionality. I owned the Samsung Galaxy Note 3 which boasted of its Air Gesture commands. There were quite a few gestures available and I remember using them sometimes, especially quick glance. Later, on my LG G4, there was a camera shutter activation by gesture command, but I preferred just shouting Cheese or Whisky…