There have been quite a few leaks of the Google Pixel smartphone over recent days. A few hours ago Google decided to capitalise on the interest by throwing its own renders into the mix. It shared an artistic product shot showing the back view of a pair of these highly anticipated new devices.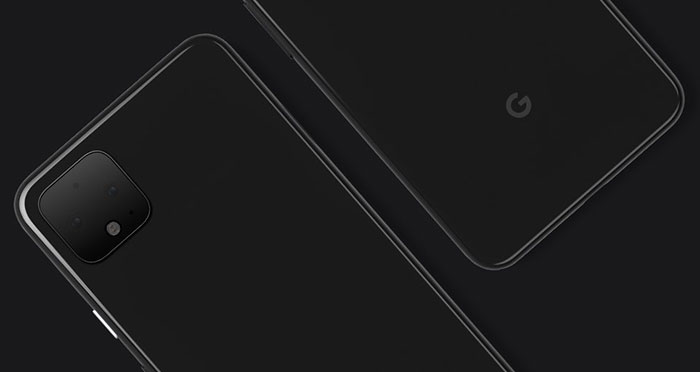 Accompanying its official render, Google wrote "Well, since there seems to be some interest, here you go! Wait 'til you see what it can do. #Pixel4". It is good to see the confirmatory text and hash tag, to avoid uncertainty. You can see how close the leaked images were if you visit OnLeaks, for example, again on Twitter.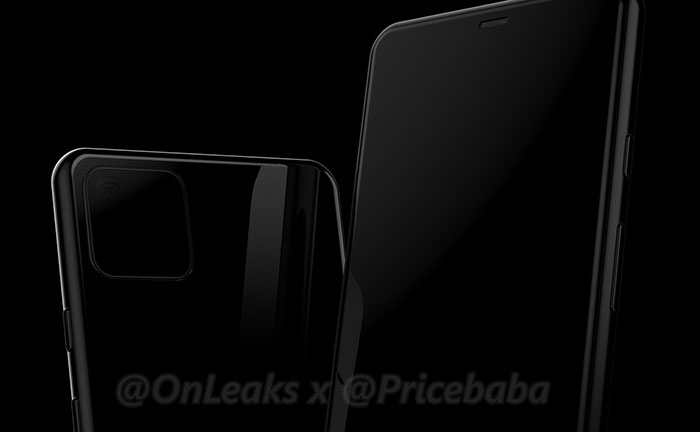 What can we discern from the images we have? The square camera section on the back of the Pixel 4 appears to be composed of two camera lenses, a flash and another sensor of some kind. The twin lens setup will probably offer a couple of focal lengths; a super wide and standard view, or perhaps a standard and telephoto view.
Something remarkable about the back is the absence of a fingerprint sensor. The would leave a number of alternative options for the Pixel 4; a side button fingerprint sensor, or an in-display fingerprint sensor, of eschewing fingerprints entirely for face/iris camera based biometric security.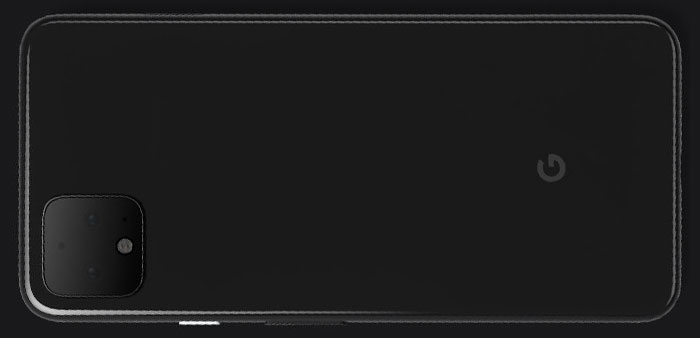 I joined up the two halfs from Google's official product shot (top)
Going around the front of the Pixel 4 we don't have any official render but some leaks suggest there is a top bezel for a speaker. I've seen previous rumours of a hole cutout selfie camera (like Samsung Galaxy S10) but there are no signs of this. On the sides you can clearly see buttons / rockers so Google hasn't decided to go button-less though it is still possible the Pixel 4 will offer some gesture control.
When it is launched Google's Pixel 4 is expected to come packing one of Qualcomm's latest and greatest SoCs, like the Snapdragon 855. Perhaps the memory specs will be pushed up to 6GB of RAM. I think it would be nice to have 5G, dual-SIM, a high capacity battery, and water/dust proofing too (my personal wish-list for spec enhancements).
Google's annual hardware event isn't until October, so further official details of the Pixel 4 are probably still some way off.