The Asus ROG Phone was announced just over a year ago, at Computex 2018. It became the first Asus branded phone to target mobile gamers and gained pretty good review scores. Asus' ROG Phone only started to become available in the UK towards the end of 2018 but with the pace of change many might have expected the Asus ROG Phone 2 to have been announced already and hitting distribution channels soon.
Now it looks like Asus and its media partners have started to tease the first details of the ROG Phone 2. Via its Weibo account, as spotted by NoteBookCheck, Asus has shared some promotional material, as you can see below. Please note, I've chopped the image in half to make it wide rather than long.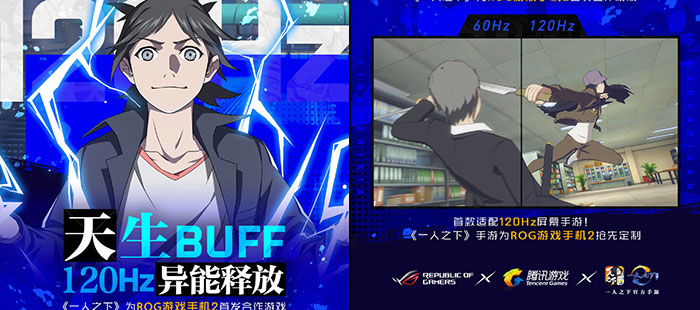 In the image, even if you don't read Chinese, it is quite clear to see that the ROG Phone 2 will debut with a 120Hz screen. However, the previous model didn't launch with a 60Hz panel, as this image might imply, it was an FHD+ AMOLED display with max 90Hz refresh rate. You can check over the tech specs of the original Asus ROG Phone via the official product pages here.
Other than the new screen with faster refresh rate in the ROG Phone 2 - what else is new - you might ask? It is rumoured to come packing a Qualcomm Snapdragon 855 SoC, along with at least 8 GB of LPDDR4 RAM and UFS 2.1 flash storage, and offers fast 30W charging. Other details are less certain right now.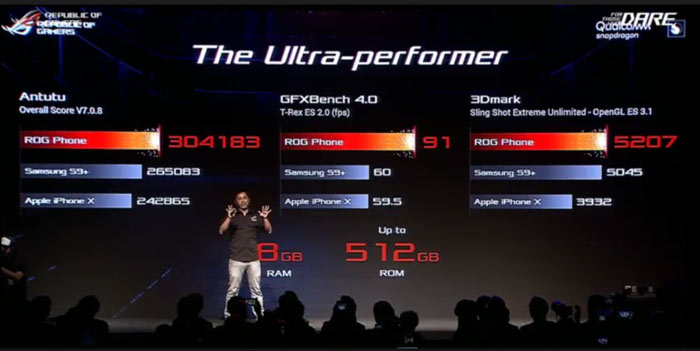 The current Asus ROG Phone is quite a performer
If you are interested in the Asus ROG Phone 2 and its launch and availability, it is tipped to appear at an unveiling event in Beijing on 23rd July, followed by a showcase appearance at the Chinajoy expo in early August. So, it looks like an Asia-first affair, and we might be lucky for it to become available in late 2019 here in the UK.