HEXUS reported upon the launch of the Royole FlexPai back in November. A lot of people might have missed that (launch event in China) so the firm wisely invested in showing off its foldable smartphone at CES 2019 last week. There's another reason for Royale to want its FlexPai in the headlines again though; firstly it is available for pre-order right now with shipping starting imminently, and secondly it wishes to steal some of Samsung's thunder and benefit from consumer interest raised in the foldable smartphone - to - tablet form factor.
Loading...
Been waiting a while?
Get Flash
to see this player.

As you can see above, HEXUS had a firsthand look at the new FlexPai at CES.
Earlier today we reported upon Samsung's vision, that foldable form factors will "drive smartphone innovation for the next 10 years and beyond". Looking over some hands-on reviews and demonstrations of the FlexPai so far it really does still seem to be a 'developer' or even 'beta' technology at this time. That's a shame for Royale, as it has made it first to market, sort of. If you check out some of the reviews from the roundup at NotebookCheck you will find a familiar theme; that the FlexPai lacks refinement or polish, it needs more work, and is generally sub-par.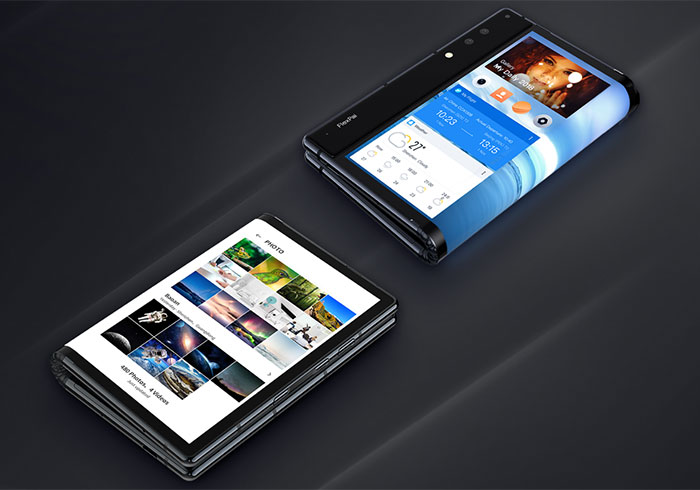 Having said the above, here is a brief rundown of the tech specs:
Screen: 7.8-inch flexible AMOLED with 1920 x 1440 (in expanded mode) and 308ppi
CPU: Qualcomm Snapdragon 855 octacore
RAM: 6GB / 8GB
Storage: 128GB / 256GB plus microSD up to 256GB
Camera: 16 MP+20 MP f/1.8 with autofocus, OIS, and flash available
Connectivity etc: 2G, 3G, 4G LTE (5G on the way later in year with ROM update), Dual SIM, Wi-Fi, Bluetooth, GPS, A-GPS, BEIDOU, USB Type-C connector
Sensors: Fingerprint sensor, ambient light, proximity, accelerometer, multi-axis gyro, compass, hall effect sensor, barometer
Battery: 3970mAh
Physical: 134 x 190 x 7.6mm, 320g
OS: Android 9 with Water OS UI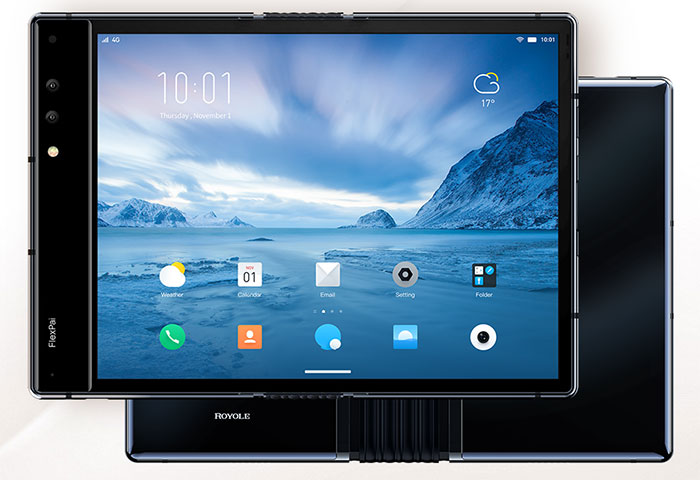 The Royole FlexPai (developer edition) is currently on sale via the manufacturer for £1,209 for the 128GB version (256GB for £1,349).