People seem to want bigger and bigger smartphone screens. With some mainstream designs pushing towards 7-inch diagonals - thanks to the virtual elimination of bezels - alternative pocketable designs will have to leverage new technologies such as flexible or wraparound screens to deliver more pixels to your eyeballs. Today comes news of two such efforts from lesser-known firms from China, one from Royole and the other from Nubia.
Royole FlexPai
This is claimed to be the "world's first commercial foldable smartphone with a fully flexible display." The company emailed HEXUS today to spell out the obvious benefit; "the unit can be used either folded or unfolded, giving it the portability of a smartphone plus the screen size of a high-definition tablet". Meanwhile it solves the important issue of having a very large screen are but desiring the best in portability.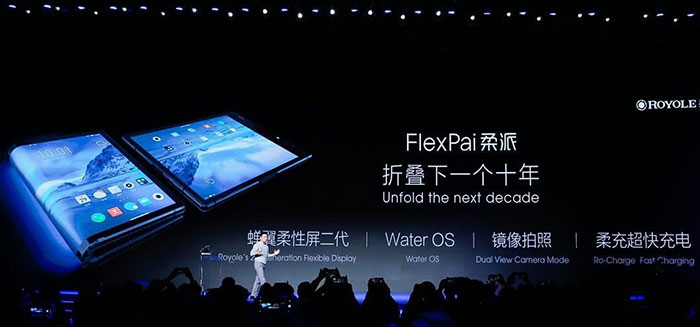 Royole has implemented some software features so the transformation works smoothly and the display and UI switches modes when transformed. There are user options to change these modes too. For example, even in tablet mode, you might want the full screen area to work as two screens. Interestingly the smartphone screen "100 per cent self-designed" and is produced in the company's new quasi-G6 mass production campus in Shenzhen, China - an R&D and manufacturing facility with $1.7bn investment behind it. The screen has "passed bending, twisting, and tension tests over 200,000 times," says the maker.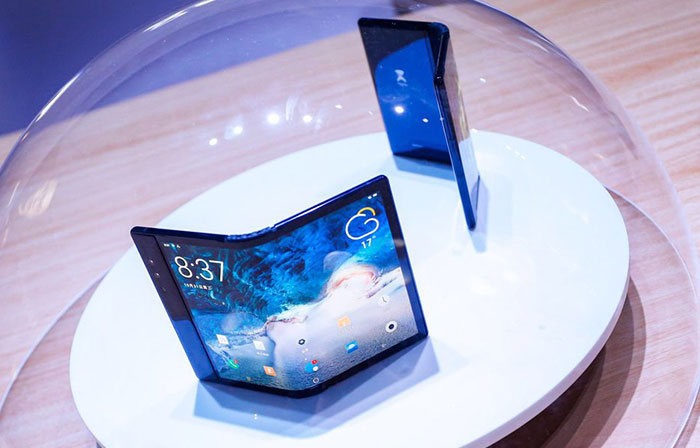 Inside the Royole FlexPai is Qualcomm's latest Snapdragon 8-series flagship SoC the 7nmk SD8150, there is a 20-megapixel telephoto lens, and a 16-megapixel wide-angle lens, fast charging is supported, and the device features expandable storage with MicroSD, fingerprint ID, USB-C charging, stereo speakers, and more.
In the official promotional video above the FlexPai looks rather slick, of course. However I watched a hands-on video (Chinese) of the device being tested at the launch event and the folding area of the screen looks rather bumpy when open, not so slick…
Pricing starts at 8,999 Chinese Yuan for the 6GB / 128GB model, which is about £1,000.
Nubia X
We have seen double sided phones before, like the Yota Phone 1 & 2. However Chinese smartphone maker nubia has taken this concept further with modern components and the design pushed along by the zero-bezel trend.
On its front the Nubia X has very small bezels, with barely a 'chin' or 'forehead'. (No notch either). So how does it solve the selfie quandary? Round the back you will find a fully functioning OLED panel phone screen under the dual-camera, dual-flash array - which means you can do selfies with the phone's best cameras.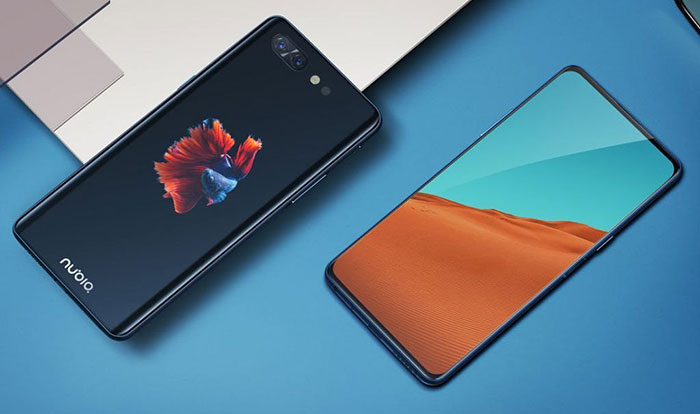 The Nubia X is based upon a 6.26-inch 1080p display on the front and the 720p OLED panel situated round the back. The OLED panel can be used as an attractive always-on display showing off images, or a clock, for example. As the phone can be used either way round, Nubia has located a fingerprint reader on both sides of the phone - for quick and handy log-ins. Another interesting use of the rear OLED touch panel is as an extended game controller surface round the back of the phone.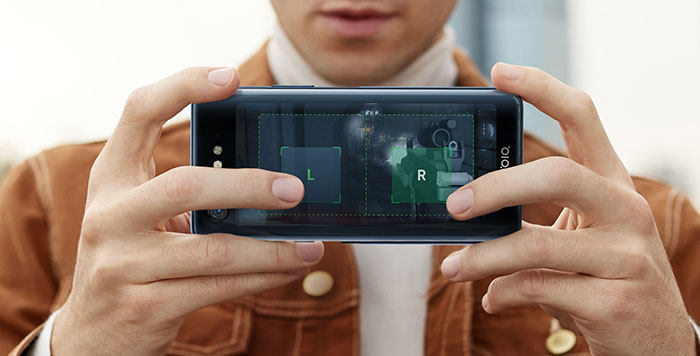 Inside the Numbia X you will find a Qualcomm Snapdragon 845 processor and from 6GB to 8GB of RAM and between 84GB and 256GB of storage. The AI cameras are 24MP and 16MP models, there is a USB Type-C port for connecting and charging, and a 3,800mAh battery is inside.
The Nubia X will cost from 3,299 Chinese Yuan which is about £370.
Samsung and LG - foldables coming soon
Samsung has already stated its intention of delivering a folding screen mobile device. Yesterday Evan Blass said that he knows LG is planning to reveal a foldable smartphone at its CES 2019 keynote.