LG is getting ready for the global launch of the LG G7 ThinQ smartphone on Wednesday 2nd May, a little over a week away. Events will be held in New York and Seoul. People were expecting the G7 to arrive at MWC 2018 but instead LG released an AI-packed revamp of the V30, the V30S ThinQ. Yesterday prolific smartphone leaker Evan Blass added product shots of the new LG G7 ThinQ, from every angle (below), adding to the lovely clear promo shot he published a week previously (bottom).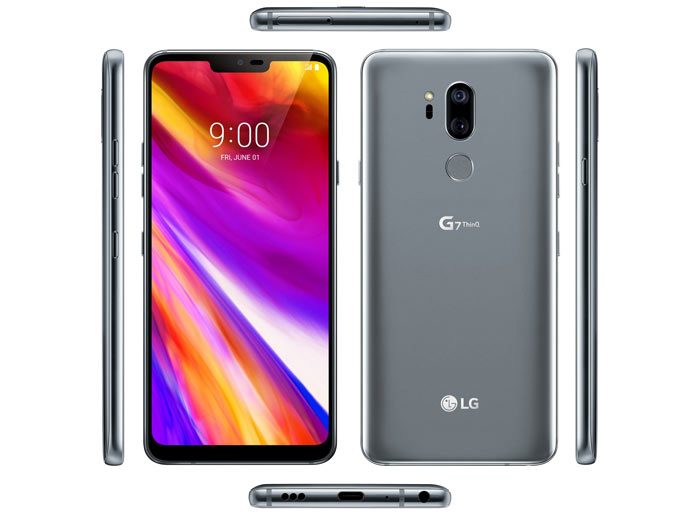 It is safe to assume LG will be using flagship-level components on what is its premier GX series. However, we don't have those details right now, though there is plenty of speculation. For example Pocket Lint's newest roundup of LG G7 ThinQ stories points to the following key components:
6.1-inch display, likely to offer Quad HD+ resolution 18:9 ratio, and HDR10
Qualcomm Snapdragon 845
Dual 16MP camera will be on the rear: standard and wide angle
RAM of 6GB or more
Storage of 64GB or more
Available in Aurora Black, Platinum Grey, Moroccan Blue, Moroccan Blue (Matte), and Raspberry Rose, dependent upon market
Other features: OIS on cameras, rear fingerprint sensor, dedicated Google Assistant button, screen notch design.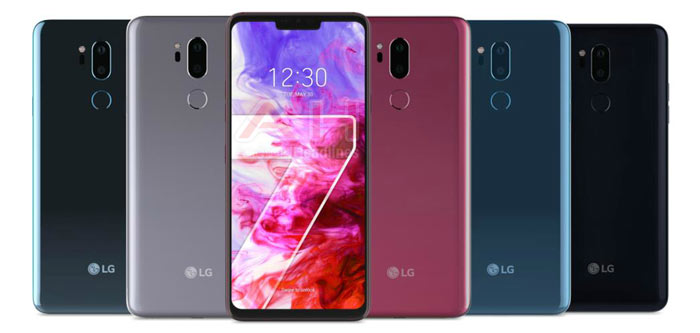 Back to the Evan Blass leak and you can see the following; the familiar SIM tray up top, on the bottom is a speaker, USB Type-C port, the microphone, and a headphone socket, on the front of the phone the notch has an earphone speaker, camera lens and possibly a flash and or proximity sensor, to the right of the phone is the power button, to the left you see volume up and down and the Google Assistant button. Elsewhere we can comment on there being little or no camera bump and the screen is not overly curved at its edges.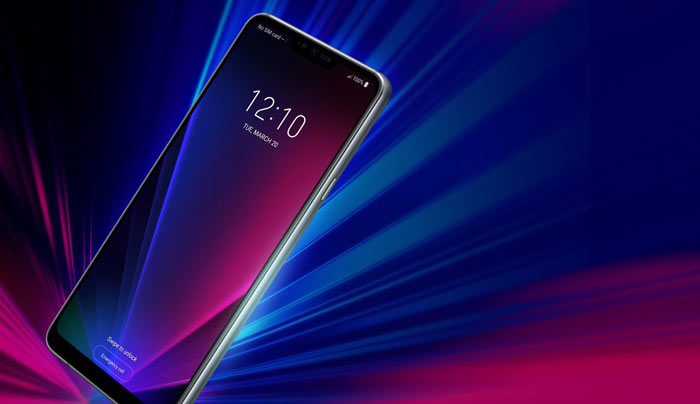 When the LG G7 ThinQ smartphone launches we will surely hear quite a bit about the qualities of LG's AI software and features, likely to run on top of the latest version of Android at release time. It was amusing to read the Twitter comments on Evan Blass's expose, with the overall dislike for the notch, chin, and 'Bixby button' – "No ThanQ," someone quipped.