As the years have gone by there has been a trend towards improved screen/body ratio and various technological steps to make this number larger. First of all we saw the demise of hard keys, with more and more mobile designs eliminating the home button and any accompanying buttons from the phone 'chin' area to make room for a more expansive screen. Over the last year or so we have seen another trend; a screen 'notch' at the top of the display to accommodate the ear area speaker, selfie camera, flash and so on, while leaving room either side for status/notification messages. With the above tweaks in place it is possible for smartphone makers to push the screen/body ratio up past 90 per cent.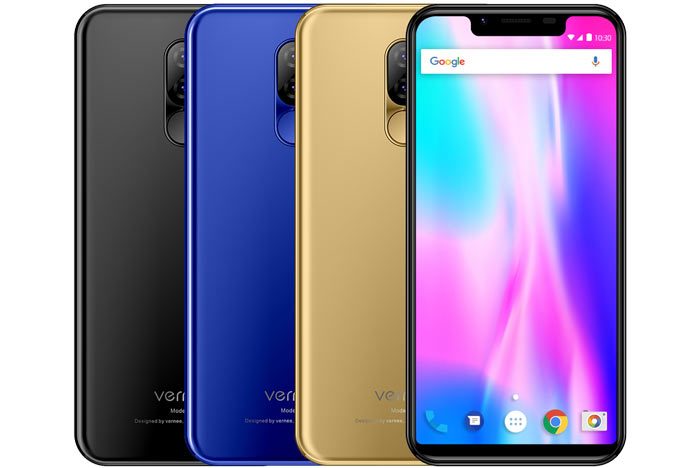 Today Spanish Android focussed tech site Xataka published (English translation link) a roundup of 11 new smartphones at MWC 2018 that deliver a notched experience. First of all there's the new Asus ZenFone 5 series, which we will look at more later. I have bullet pointed the rest below, with direct official product page links where available:
Doogee V (video link)
Noa H10
Otot V5801
It has been previously reported that Google is making changes to the API within Android P to make notch phones better supported.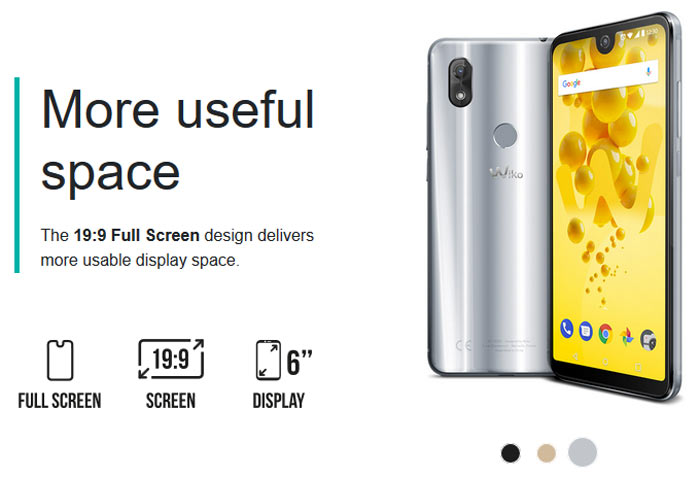 An interesting exception to the notch trend is the Vivo Apex FullView Concept smartphone. It offers a claimed 98 percent screen to body ratio by putting the front facing camera in a pop-up unit atop of the phone…
Asus ZenFone 5 series
At MWC 2018, Asus has unveiled the new ZenFone 5Z and the ZenFone 5. These two phones provide all-screen displays with a 90 per cent screen-to-body ratio - thanks to the use of a notched screen. Both feature a 6.2-inch screen diagonal and are dual rear camera mobiles. They are mainly differentiated due to the choice of SoC.
The higher end ZenFone 5Z sports a Qualcomm Snapdragon 845 Mobile Platform with the Qualcomm Artificial Intelligence Engine (AIE), featuring up to 8GB RAM and 256GB storage. Meanwhile the ZenFone 5 utilises the Qualcomm Snapdragon 636.
Looking at the cameras equipped, both the ZenFones mentioned above pack a Sony IMX363 sensor with large 1.4µm pixels, an f/1.8 wide-aperture lens,120° wide-angle secondary camera, four-axis optical image stabilization (OIS) and AI-enhanced camera features.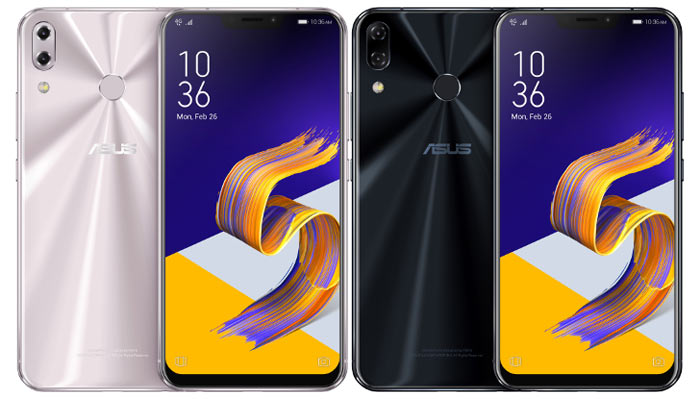 Addressing its more budget-conscious customers Asus also unveiled the ZenFone 5 Lite, a stylish 6-inch (non-notched) FHD+ IPS 18:9 smartphone featuring "the world's first globally-announced true four-camera system with high-resolution and wide-angle cameras at both front and rear". This smartphone packs a Snapdragon 630, 3300mAh battery, fingerprint recognition and rapid face unlock.