Back in February HMD Global re-launched the Nokia 3310 candy bar phone. It was old, yet new, with a similar feature set to the original Y2K handset and the same 'awesome battery' but delivered a colour screen, 2MP rear camera with flash, slim and light 12.8mm profile, and microSD card slot. Now an update to the simple, colourful, re-launched handset has arrived - the Nokia 3310 3G, with the headlining quality of 3G network connectivity.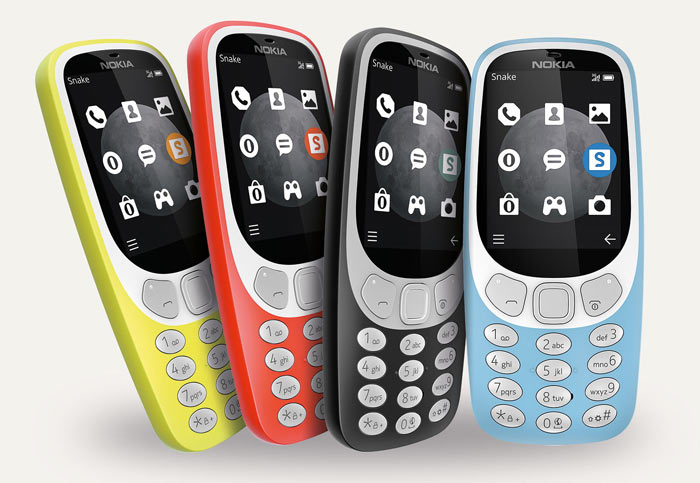 The modern Nokia 3310 left some a little out in the cold. It only supported 2G networks. In the UK there is a major mobile network called 'Three' which requires users to operate a 3G or 4G phone. I'm not sure if other countries have networks with similar restrictions. So obviously the Nokia 3310, as announced in Feb, wasn't a practical phone for those on Three, like myself. Note - I've just read a Mashable report that says some Australian and Singaporean firms have closed down their 2G networks already.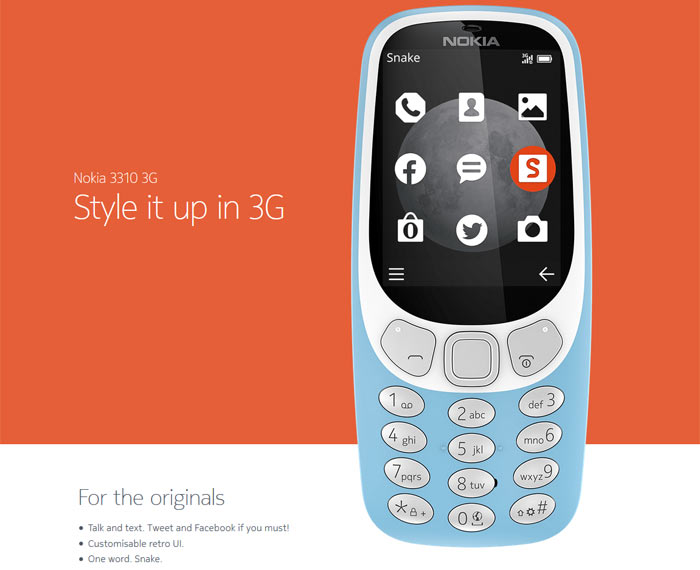 Nokia's new 3310 3G shares many similarities with the 2G version; it's got a 2.4-inch polarized colour screen, 2-megapixel rear camera and LED flash, and MicroSD card support up to 32GB. However there are a few differences. First of all, of course is the compatibility with modern 3G cellular networks, offering faster data transfer speeds. This enables modern and, for some, essential apps like Facebook and Twitter to work. Other unspecified Java powered apps may work, and Nokia claims the retro UI has been improved. Built in storage has been boosted on the 3G model, from 16MB to 64MB but both devices support MicroSD cards, as stated above.
If you are expecting a big hit on the battery life of the modern Nokia 3310 due to 3G radios you are in for a mostly pleasant surprise. The 2G handset specs claim a max talk time of 22.1 hours and standby of 31 days. The new 3G model does indeed have significantly shorter talk time at up to 6.5 hours, but still boasts a comparable standby time of up to 27 days (single SIM variant). In other comparisons the new 3G model is a little heavier and larger; its 85g to 88g compared to 79g, and its 117 x 52.4 x 13.35mm compared to 115.6 x 51 x 12.8 mm.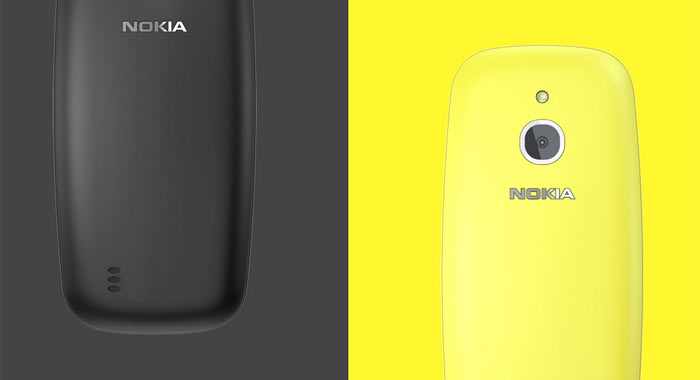 The new Nokia 3310 3G will retail at a global average price of €69 with roll out from mid-October, according to HMD's press release. That's €20 more than the 2G version. You will be able to choose from "the ever popular Yellow and Warm Red, and beautiful new Azure and Charcoal hues," and all of which are matte finishes with silver keypads.
O2 UK has just emailed me to say it will be stocking the Nokia 3310 3G in-store and online in the coming weeks.