Google is reportedly ditching ASUS and partnering with HTC for its new 8-inch Nexus tablet. The upcoming standard Google tablet will be released in the third quarter, according to sources from the upstream supply chain, reports DigiTimes.
The change in partner is largely related to Google possibly shaking up the design for its next-gen Nexus models. Prior to its cooperation with ASUS for the first-generation Nexus 7, Google had already attempted to partner with HTC regarding the joint venture. The offer was turned down as HTC was concentrating on pushing its smartphone business at that time.
After partnering with Google for the first two generations of Nexus 7, ASUS has not been "as aggressive over third-generation Nexus orders". The reason might be that Google has placed restrictions on the partnership, cutting ASUS from the development side of things. The DigiTimes sources also added that ASUS will be able to concentrate its own-brand tablets and smartphones fully if it drops the Nexus partnership.
Interestingly it is also suggested that Google is not being very aggressive about its new generation of Nexus tablets as the series has already achieved the objective of enhancing Android's saturation in the tablet market. Some market watchers even believe that this new 8-inch device could be the last tablet released by Google, as it is expected to have minimal impact in the tablet market as a whole.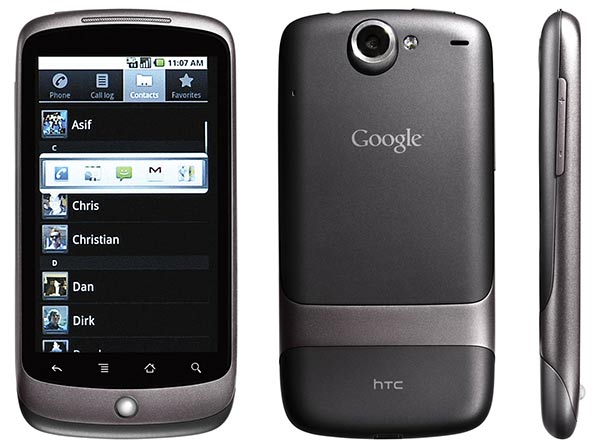 A previous Google and HTC collaboration
New affordable Nexus smartphone
According to a report from Asia, unearthed by BGR, Google may be working on a new affordable Nexus smartphone, an entry to mid-range device which will be priced under the magic $100 figure.
Reportedly, the device will pack an unspecified MediaTek processor. This will be a custom processor, said to be being worked on by Google and the Taiwanese chipmaker, just for this new Nexus smartphone. No further details have been published about this Nexus initiative and it is still unclear as to which handset maker would manufacture such an affordable Nexus handset.
Google will hold its annual developers conference in late June, we are hoping that it will reveal more details about the rumoured devices and its future Android plans at that time.