As usual with April Fools' Day we got a super-large crop of fishy stories in the general news and a bumper helping on the technology/computer side of the news too. Google appears to have been the chief jester in the technology court with several new technologies which are sadly completely fictional. Let's have a look at some of the japes...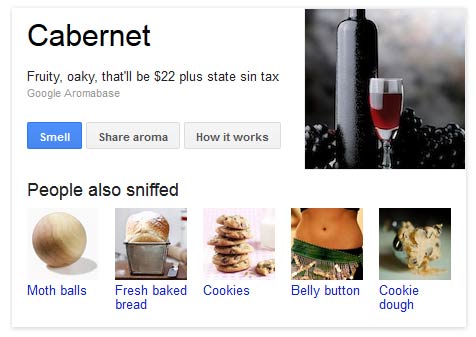 Google Fools
Google had quite a number of April Fools' developments in the news. Firstly there was Google Nose. This was a new olfactory search engine using a sense that "been overlooked" until now. The lead engineer on the project promised "photo-auditory-olfactory sensory convergence" with Google's new online search tool. In preparing the service Google had amassed a "15 million scentibite database of smells from around the world."
A new project by the Google Maps team was also in the news today. "Archeological analysis" had enabled a new maps mode to sit alongside the satellite view and the street view – a Pirate Treasure Map view. Pop along to maps.google.com/treasure to see it for yourself; a pretty nice effect.
According to the Google Maps blog "The map was found on a recent expedition in the Indian Ocean, as part of a deep-water dive to expand our underwater Street View collection. Captain Kidd was rumoured to have buried his treasure around the world, and tales of a long-lost treasure map have lingered for generations."
In another Google prank YouTube was set to close at midnight last night as it had got enough creative entries for its video competition. Judging was about to start today and the winner would be announced when the panel has sifted though the shortlisted entries, in about 10 years from now...
Furthermore Google let us in on the "Gmail Blue" project heralded as "the next big step for Gmail". The new design would bring email into the 21st century, by making everything blue. My favourite quote was: "Brown was a disaster".
Google had yet more April first jokes courtesy of its regional sites including efforts by Google Japan and Google Australia.
BlackBerry
This April Fools' "joke" was a leaked roadmap showing the launch of various other BlackBerry 10 devices in the coming year. These included a phablet, tablet and a square looking smartphone with a keyboard. Being so dull, several sites seem to have picked up this April fools leak as real news. The origin of the leak was a @BB10Leaks, a kind of evleaks style source for BlackBerry fans.

Twitter (Twttr)
Twitter announced a "two-tier" service which would allow only paying subscribers ($5 per month) access to vowels. The new service was said to have been developed "because we believe that by eliminating vowels, we'll encourage a more efficient and "dense" form of communication. We also see an opportunity to diversify our revenue stream". That sounds like a good idea.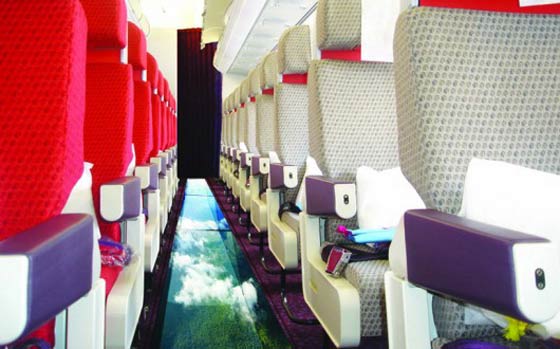 Virgin
This is not quite so tech related, because it's not Virgin Media, its Virgin Atlantic Airways. Today Virgin announced the world's first glass-bottom aeroplanes which would be used on the new domestic London to Scotland route. The new tech would "enable Little Red passengers to appreciate the beauty of the British landscape". However it wouldn't be so good for vertigo sufferers and it would probably get just as dirty as the Virgin train windows and spoil the effect...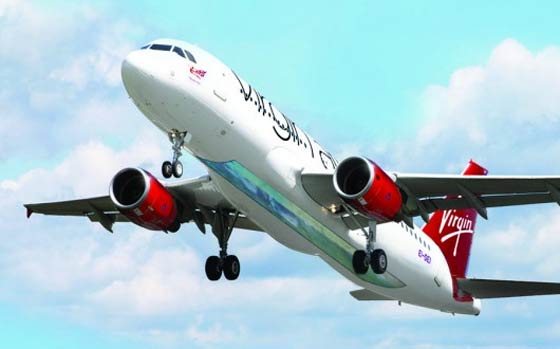 Did anyone see any other tech-related April fools that I missed?