Singapore-based designer

Jaren Goh

has come up with a startling new take on that most mundane of household small appliances, the toaster. His ROLLERtoaster takes in bread at the back and passes it out - done - at the front.



Big-volume commercial toasters work in a similar way but the ROLLERtoaster turns breakfast into an event by letting you watch the whole process. And it has a tiny worktop footprint, rather than being the size of a dog kennel.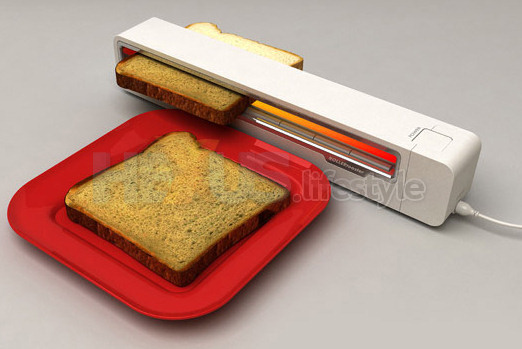 There's no indication on Jaren's porfolio site whether the ROLLERtoaster is likely to make it into production - or even if it conforms to safety regs - but if it ever does hit the stores (and at a reasonable price), we can see it appealing to a

lot

of people.

Love it or hate it? Make us brown both sides by sharing your thoughts in this thread in the HEXUS.lifestyle.news.forum.

HEXUS.links
HEXUS.community :: discussion thread about this article


External.links
Jaren Goh - home page
CORE77 - Jaren-Goh-Rollertoaster (thanks for the heads-up!)