Electronic paper displays have already penetrated the market via popular e-reader devices from the likes of Amazon and Sony, but there's plenty more to come from the technology yet.
LG Display, one of the world's largest LCD manufacturers, has been showing off a prototype flexible e-paper display that measures 250mm in width, 400mm in height and just 3mm in depth. The display's remarkably-thin dimensions allow it to bend and provide a flexible experience similar to that of a traditional newspaper.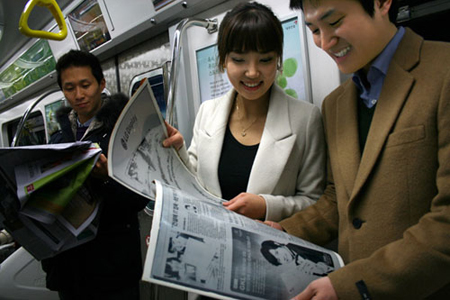 In order to achieve the flexible effect, LG Display has used thin-film-transistors housed on a metal foil as opposed to a more-common glass substrate. However, the display's flexibility does have its limits as LG's e-paper prototype isn't able to fold completely.
LG Display's CTO and executive vice president In Jae Chung claims the prototype flexible display "has opened up a new market in the next-generation display sector".
"As the e-paper market is growing at a rapid pace, LG Display will continue to deliver new value to customers and the market through industry-leading technologies and differentiated products," said Chung in a statement.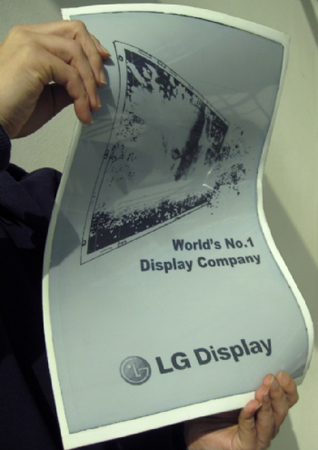 Whether or not this prototype will ever see the light of day remains unknown, but LG Display has revealed that it plans to mass produce an 11.5in flexible e-paper display in the first half of 2010.